Polestar 2: Best Polestar Car Model Review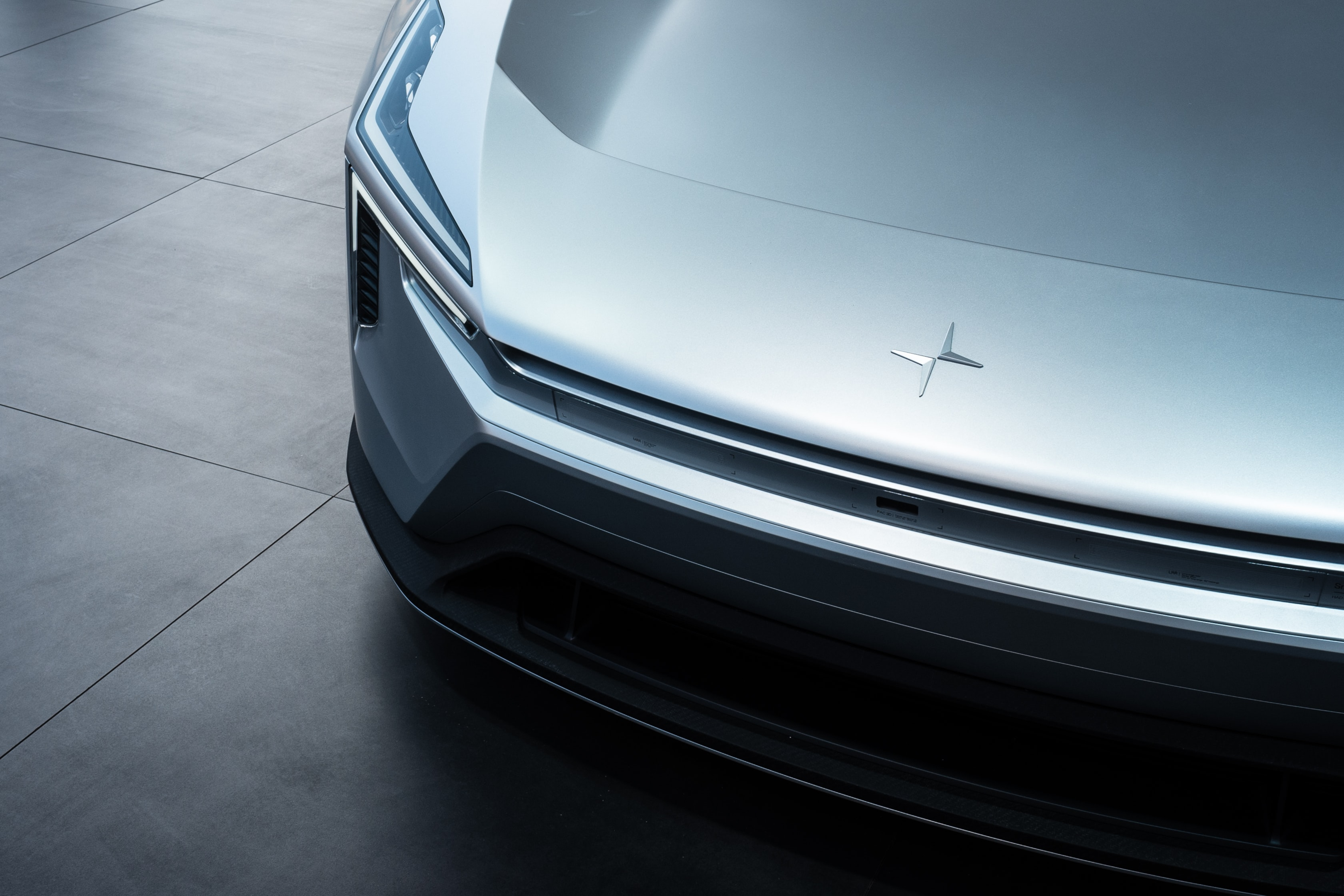 Electric motors are the new wave of the future. Many influential automotive brands are planning on stopping the production of diesel and petrol-powered cars in the near future in order to make the world more sustainable for future generations. Even a few years ago, the vast availability of electric cars was something unthinkable. But nowadays, most automotive brands are leaning toward the far-fetching production of unique electric motors.
In the age of rising global warming, environmentally friendly brands like Tesla, Nissan, NIO, Volvo, and Polestar are helping make the automotive industry more sustainable and eco-friendly. Tesla Model S, Hyundai Ioniq 5, Polestar 2, and Volvo XC40 P8 Recharge are some of the best electric cars of 2022. These all-electric and hybrid cars offer zero carbon emissions and use less electricity.
Polestar is a rising automotive brand in the world of all-electric cars. It has been producing exceptionally efficient electric vehicles for the last couple of years and soon became one of the top brands in the electric car market. Let us learn more about the Polestar models!
Best Polestar Car Models
Polestar is an automotive brand that was acquired by Volvo in 2015. Polestar is widely known for its production of dual-motor electric vehicle models. This brand is on a mission to create a sustainable society with its sustainable electric cars.
Polestar is planning on making all their cars climate-neutral by 2030 with an aim to create a factory with zero carbon footprint. They are currently marketing three electric car models. These are Polestar 1, Polestar 2, and Polestar 3.
Polestar 1
Polestar 1 is a premium performance hybrid electric motor that has a super and turbocharged 4-cylinder engine and an electric motor. It is an all-wheel drive which in EV mode relies on rear wheels and in gas-only mode depends on the front-wheel drive.
It has a fuel efficiency rating of 58 MPGe and 52 miles of electric-only range. Its luxurious interior makes it one of the prettiest electric cars.
Polestar 2
Polestar 2 is an electric car with a minimalist interior and powerful performance. The Polestar 2 model comes with both a long-range single-motor version and a long-range dual-motor version. Polestar 2 has a hatchback body, and its much lower price than other electric vehicles' makes this car more practical.
This luxury sedan EV offers an advanced safety feature ensuring your highway safety and offers a reliable fuel economy which makes it a pretty good car.
Polestar 3
Polestar's third model is Polestar 3, which is a mid-size electric SUV. It has a dual-motor configuration and a playful interior. This SUV is stuffed with advanced safety technologies. Despite its dual-motor configuration, Polestar 3 is slower than other electric vehicles.
Polestar 3 offers an additional performance pack and pilot pack. It is the newest model from Polestar, which means it is also packed with Polestar's newest technologies and safety features!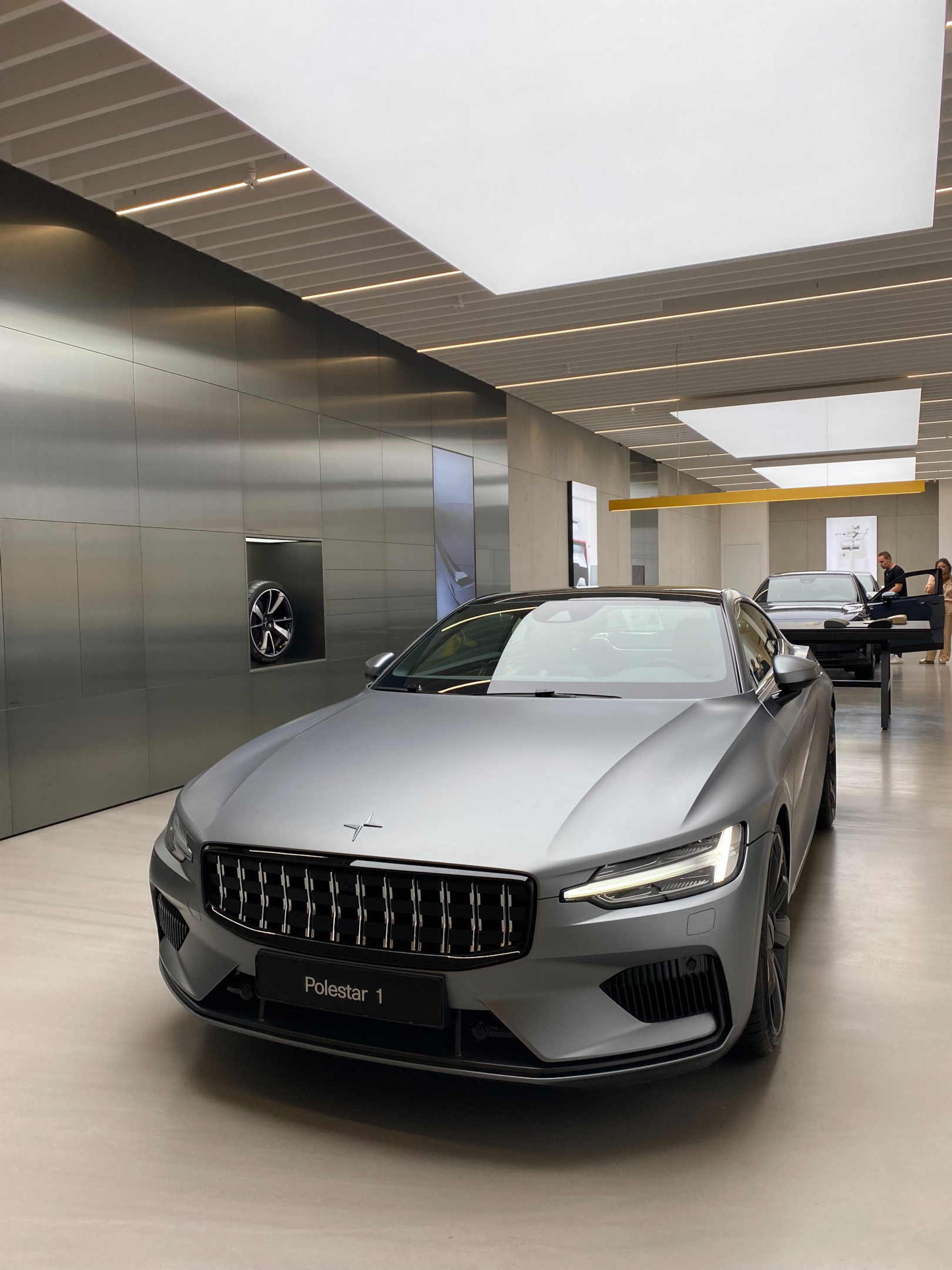 What is a Polestar 2 car?
Polestar is an all-electric automotive brand having Volvo as its parent company. In the all-electric automotive world, Polestar has left quite an impressive effect with its amazing tech-featured cars. Out of three of their models, Polestar 2 has left the best impression on car lovers, and right now, Polestar 2 is considered the best Polestar electric motor.
Polestar 2 is a five-door, five-seat chiseled hatchback with heated front seats. It also comes with a heated steering wheel, heated rear seats, leather upholstery, and a heat pump. It has raised seating height and a spacious interior inside the car.
Polestar has a chic interior with top-notch build quality. Its premium materials will give you a taste of a luxury EV. Because of its extraordinary performance package and reliability, this EV model soon became a rival to EVs like Volvo XC40 Recharge, Tesla Model 3, and Audi Q4 e-Tron.
Polestar 2 offers additional upgrades such as a performance pack for next-level responsiveness, a pilot pack for smarter and safer driving, and a plus pack for exploring advanced premium comfort. You can also upgrade Polestar 2 with an optional performance pack.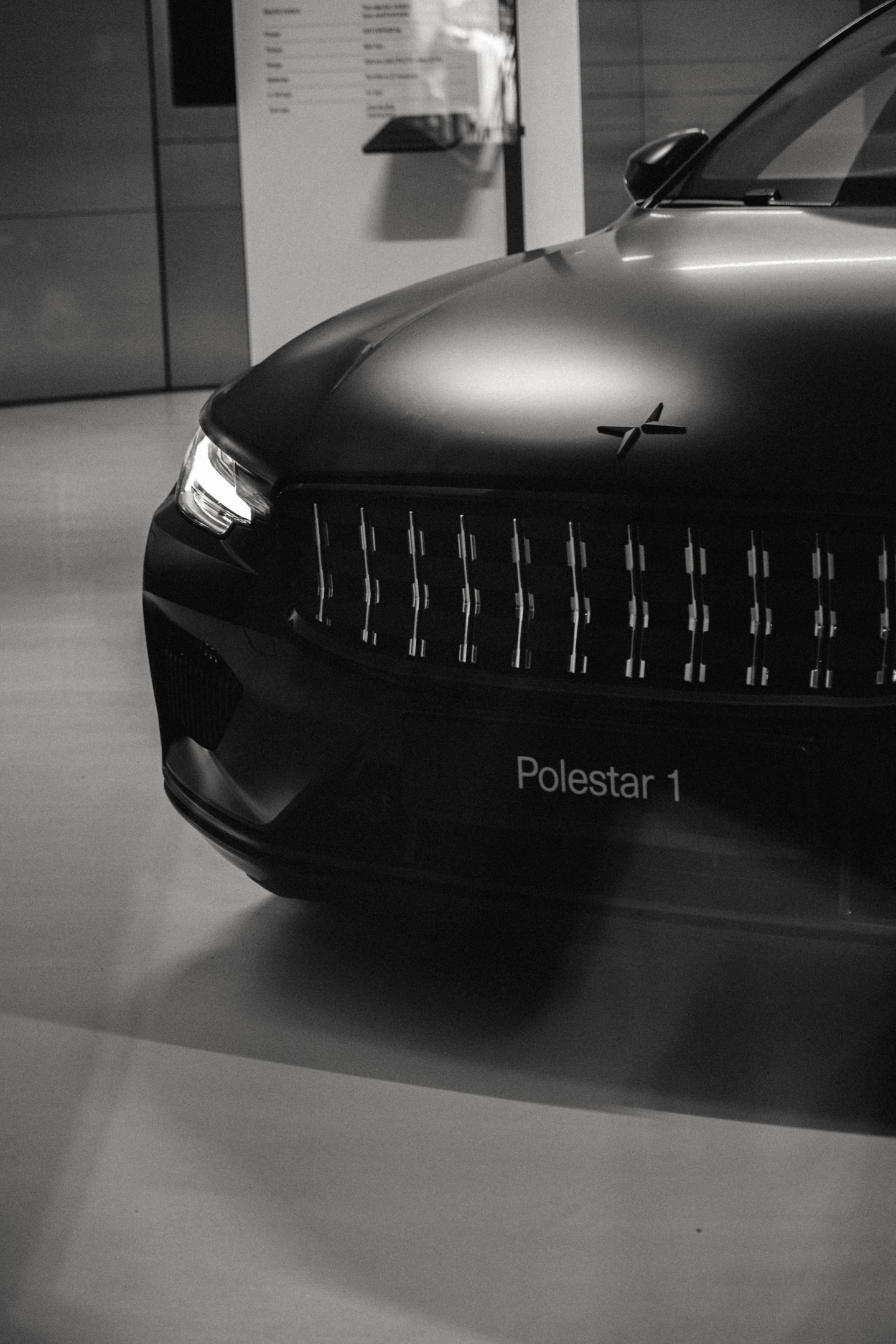 Is Polestar 2 reliable?
Polestar 2 has a high rating for its reliability. Polestar 2 comes with both a single-motor version and a dual-motor version. Single-motor model is a front-wheel drive, and the Dual-motor model is available with all-wheel drive. Both versions come with a heated steering wheel. A dual motor is faster than a single motor because of its all-wheel drive feature.
The single-motor front-wheel drive offers a speed of 60 mph in 6.8 seconds and a horsepower of 231. In comparison, the dual-motor all-wheel drive is more powerful, with a speed of 60 mph in 4.1 seconds and a horsepower of 408.
In the case of fuel economy, Polestar 2 has a battery capacity of 78kWh for both dual-motor and single-motor and uses Lithium-ion 400-volt as the battery. All of these incredible features make Polestar 2 a very reliable electric car!
Polestar 2 Safety Features
Polestar 2 is stuffed with awesome technologies. Both Polestar 2 single-motor and dual-motor come with these amazing safety features. These safety features can ensure your highway safety. Polestar 2's key safety features are:
Adaptive Cruise Control
Pixel LED Headlights
Collision Mitigation
Inner-side Airbags
Blind-spot Monitoring
Battery Safety
Polestar 2 comes with an advanced navigation system with an intuitive infotainment system. It is a plug-in hybrid model, which makes it a pure electric motor. Its efficiently packed performance pack and two electric motors
Polestar 2 is equipped with super-efficient driver assistance features. This safety driver assistance feature constantly keeps scanning the surroundings for any incoming danger or problem. When a problem arises, it warns the driver and takes necessary steps on its own. Some of the driver assistance features are:
Run-off Road Mitigation
Forward Collision Warning
Rear Collision Warning
Lane Keeping Aid
Cloud-Based Connected Safety
Hazard Light Alert
Slippery Road Alert
Driver Alert Control
Rear Cross-traffic Alert
Pedestrian Detection with Automated Emergency Braking
Other safety features such as manually adjustable dampers, regenerative braking, a hands-free power liftgate, and lane departure warning make the driving experience smooth, which makes the Polestar 2 a very pleasant car.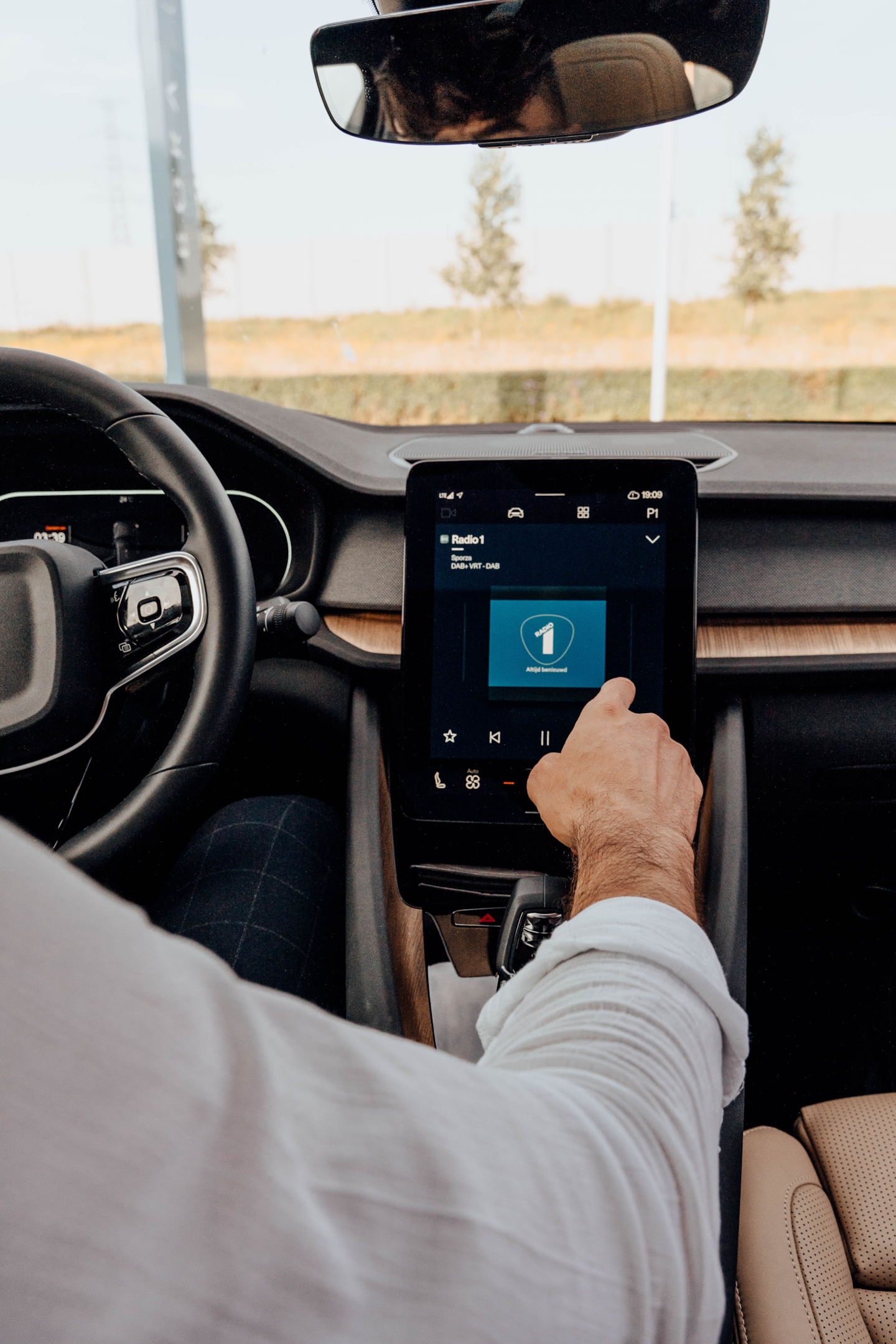 2023 Polestar 2 Vs 2022 Polestar 2
In many aspects, the 2022 Polestar 2 has a higher rating than the 2023 Polestar 2. But in most cases, both have the same ratings. 2023 Polestar 2 has overcome some of the shortcomings of 2022 Polestar 2.
The main difference between these two models is the 2023 Polestar 2 has a more upscale and comfier interior, brisk acceleration, and a user-friendly, intuitive infotainment system. Whereas the 2022 Polestar 2 has a quality interior, satisfying acceleration, an impressive intuitive infotainment system, and a quite lower starting price for a luxury electric motor.
If we compare, these two cars are pretty much the same except for some new features in the new version. If you are thinking about buying one of these two, you can go for the 2022 Polestar 2 since it has a reasonable and lower price than the 2023 version. You can also add additional upgrades to your car later in the future!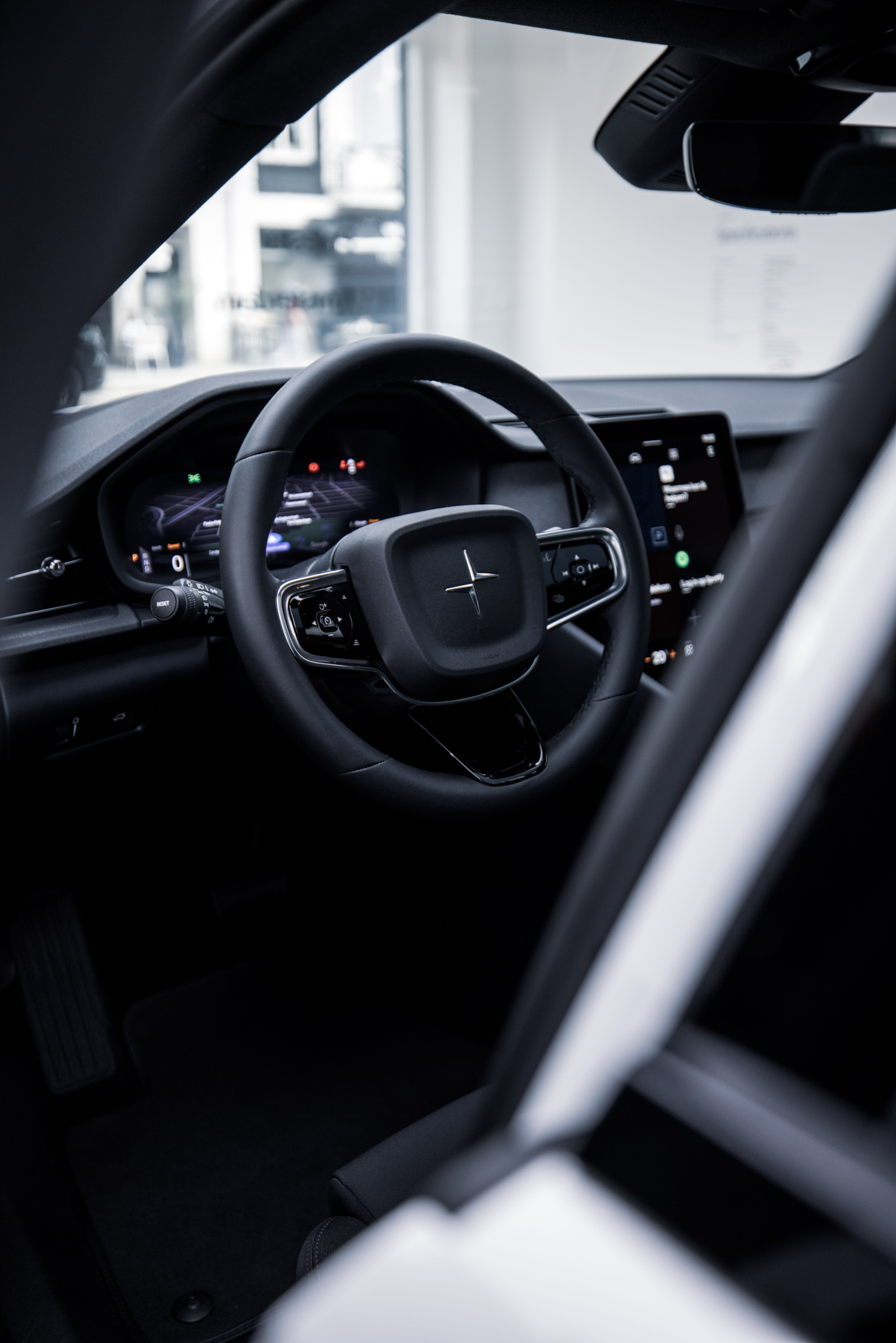 Final Verdict
Electric cars are changing the whole look of the automotive world. These cars are not just a new wave; their advanced technologies are saving lives every day. All electric cars produce zero carbon emissions. These cars are highly needed for emergency climate control. With rising global warming, these eco-friendly cars can be used as a tool to control climate change.
Polestar 2 offers an eco-friendly and sustainable environment for the future. Its amazing features, such as a stylish interior, enjoyable and quicker acceleration, and sharp handling, offer us a comfortable ride. If you are looking for a small and upscale electric motor, Polestar 2 is a smart pick for you. Let's learn more about Polestar cars and other electric vehicles that are changing the automotive world here!