Places That Buy Cars Without Title: Is It Worth It?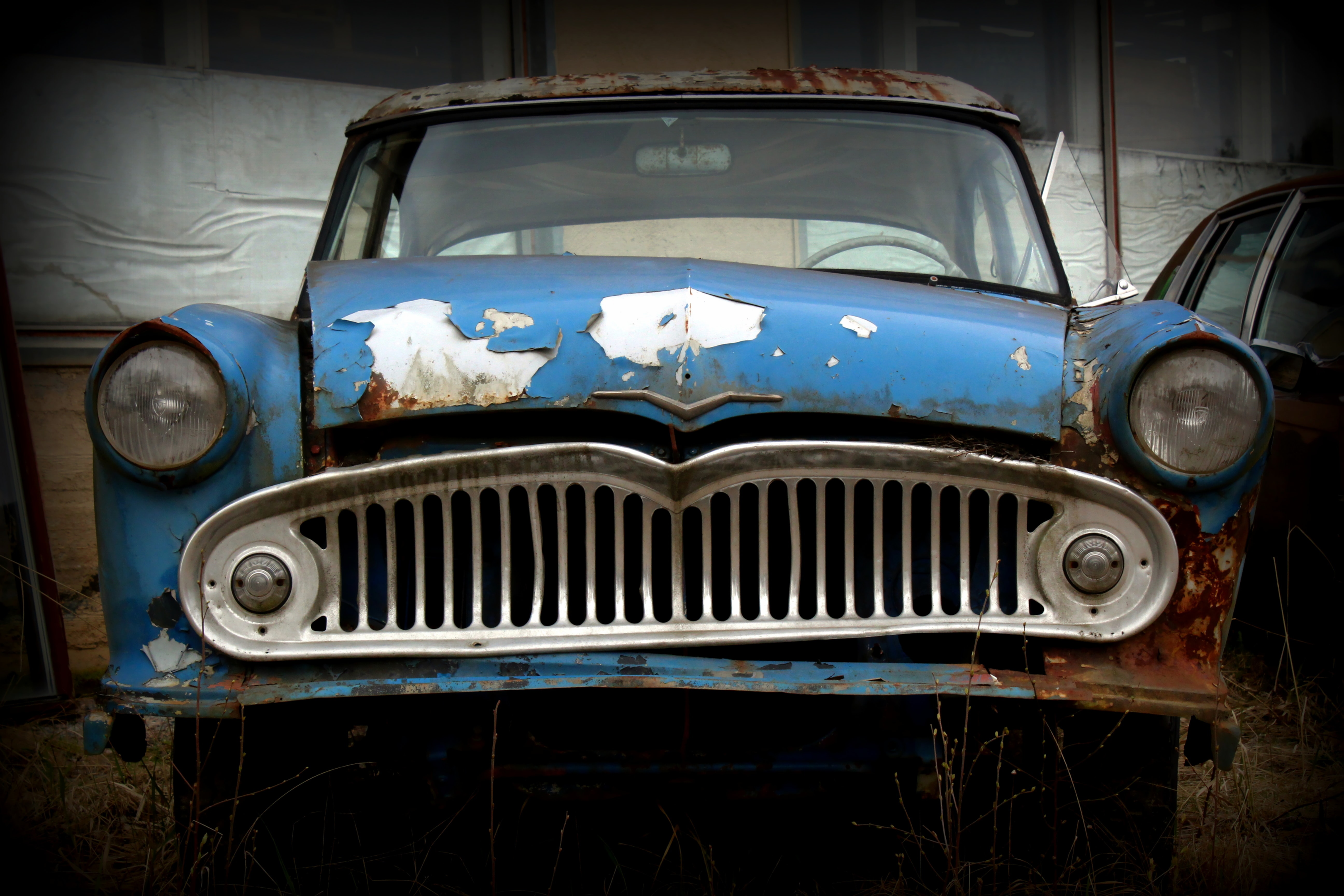 If you are like me, you know how difficult it is to keep track of documents. These vital but small pieces of paper are too easy to misplace. Then we have to suffer the consequences of losing them. The car title document is no different. Whether you have lost your car title or the title is held up at the bank, it creates a hassle when you try to sell the car without a title. That is when we look for places that buy cars without a title.
Documentation is always mandatory when making a deal of any kind. So you are clever to wonder how some people are selling their junk cars without a title and also how buyers can buy junk cars with a missing title. When selling a junk car that does not have a title, we need to keep a few things in mind. Let's find out all we need to know about places that buy junk cars without titles.
What is a Car Title?
A car title is a document that names you as the legal owner of the vehicle. When you buy a new car or a used car, you are assigned the title formally, providing you with legal ownership. A car title contains essential information like the name and address of the owner, license plate number, VIN, year, make and model of the car, etc.
The title for cars can be of different types, indicating the condition of the vehicle.
Clear title: Meaning the car is debt-free.
Clean title: Meaning the car is in good condition.
Salvage title: Meaning the car is so damaged that finding insurance could be difficult.
Reconstructed title: Meaning the damaged car has been rebuilt to be safely driven.
What does a Car Without a Title Mean?
If the owner misplaces the title document, losses it, or it gets stolen, the car becomes a car without a title. It means that the owner cannot prove that he is the true owner of the car, making the car dangerous to be driven and also difficult to sell. No buyer wants a car that does not have the title as a title-less car mainly indicates a stolen car.
If a car gets damaged beyond recognition, the existing title might not work. Also, if a car is changed and rebuilt so completely that it does not bear any resemblance to the original car, the title can become obsolete when selling the car. Most dealerships do not trade in these cars even though they are from the same brand. So selling junk vehicles that do not have titles is very difficult.
How Legal Are Places That Buy Cars Without a Title?
A document of ownership, a driver's license, and a valid title are always needed when selling a car. These prove to the buyer that you are not selling a stolen car. But still, there are many places that buy cars even when the owner cannot provide the title. The question is, Is selling this way legal?
Well, according to different state laws, the documents needed to sell a junker car can be different. Though all buyers prefer to buy cars with a title, some states in the United States of America have laws that accept the dealing of titleless cars, while some states make it illegal. Whether a company that buys junk cars without titles is doing legal business or not depends on the state.
California allows sellers to sell their cars without a title. In Arizona, Texas, and Ohio, you must have a title for any kind of vehicle you want to sell, whereas, in Alabama, you don't need a title if the car you want to sell was made before 2010. The same goes for car dealings in Georgia, Tennessee, and South Carolina. Kentucky, North Carolina, Mississippi, and Louisiana require titles for vehicles that were made in or after 2012.
So, if you want to sell a car without a title legally, you must first find out if your state allows the sale of titleless cars.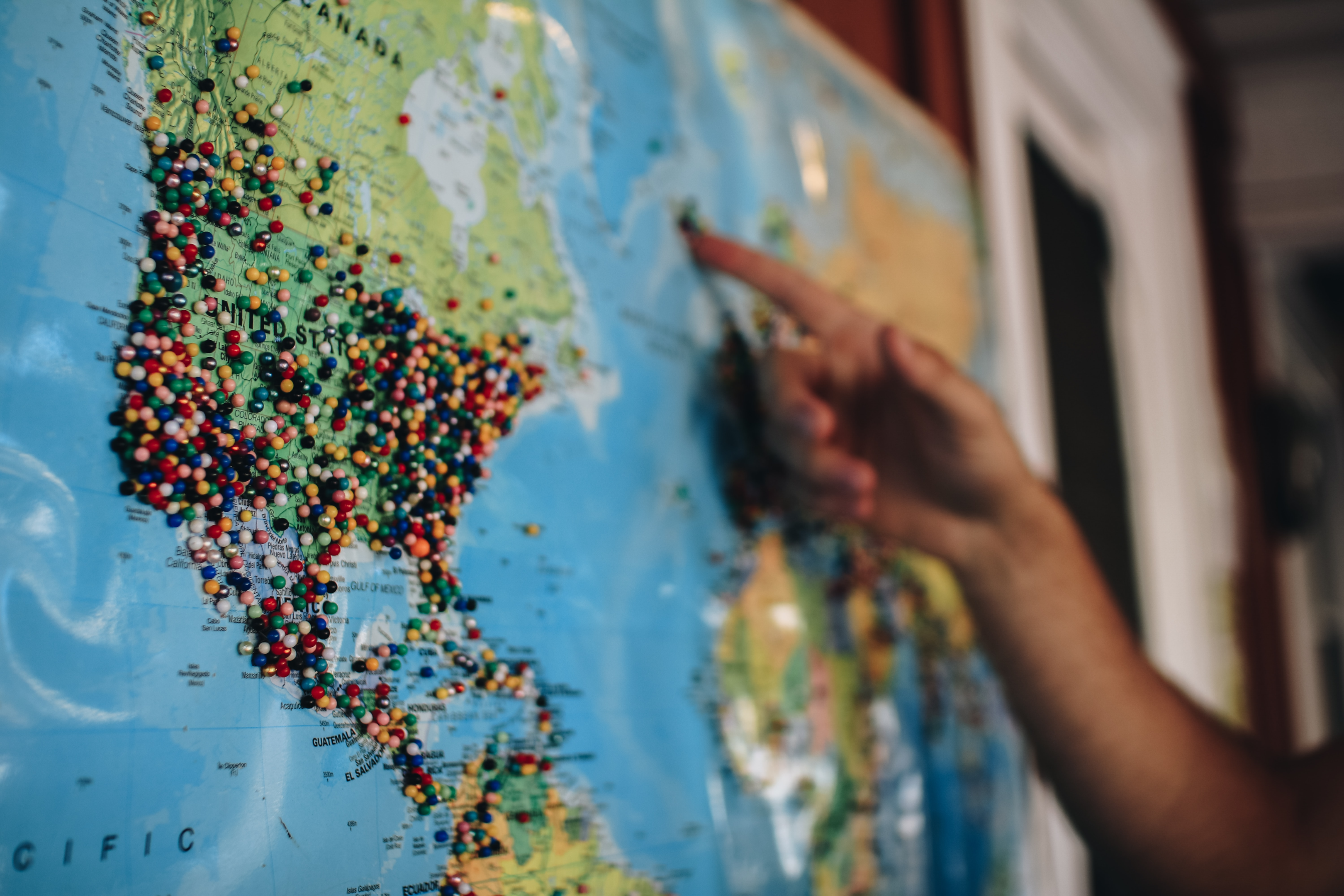 Find Places That Buy Title-less Cars
Most places that would buy junk cars without titles operate within a state that allows them to pay cash for cars without titles. If you want to sell your old car and you have lost the car's title, you need to follow some steps to find a suitable buyer:
Find out if your state allows car dealings without titles.
Research junkyards around you to see who offers more money.
Offer other documents like driver's license, VIN, etc.
If all these are not possible, apply for a duplicate title with a few dollars.
Junkyards
Junk yards or salvage yards are places that buy junk cars to reuse and sell the good parts by breaking apart the car. That is why you can sell a car without a title to them, as these cars cannot be sold to buyers who want to purchase cars to drive them. In most states, junkyards like Pull-A-Part would purchase a car with a lost title or a stolen title as is.
Scrap Yards
Places where old cars without a valid title are bought just for the scrap metal, are called scrap yards. These places buy cars from sellers and do not pay well as they only pay for the metal to be recycled. Look for scrap yards around you to judge who might offer the best deal.
Online Websites
There are a number of websites like Zippy Cash for Cars that have a reach all over the country in all the states. They conduct with the sellers online and from states that allow the no-title sale of cars as legal and buy junk cars. In most cases, they even offer free towing.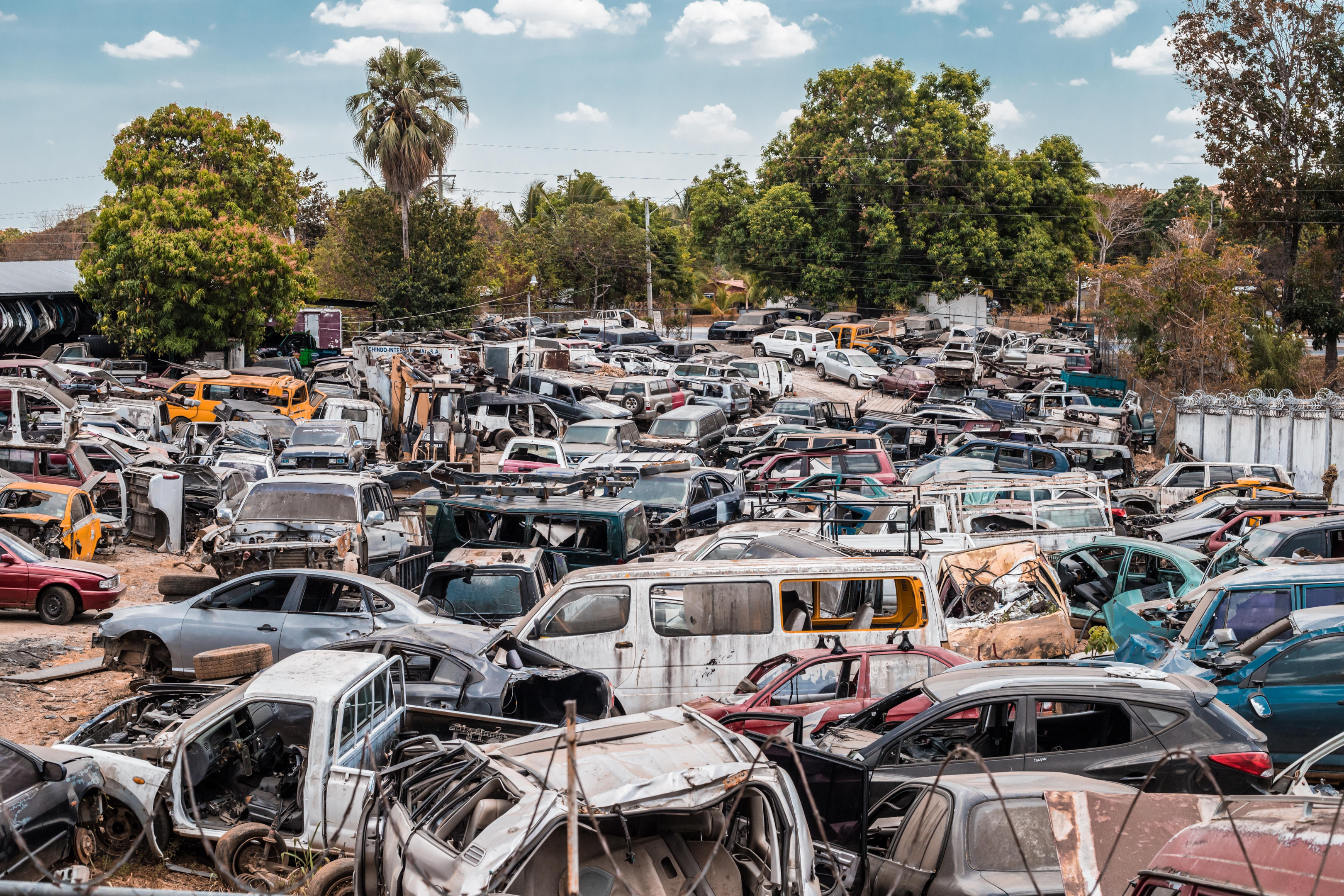 What Happens To Junk Cars Without Title?
Driving a car without a title on public streets can be illegal. As there is no proof to you that the car is not stolen. The insurance company will not be liable in case of accidents of a car without registration papers. So if you want to sell that car when you cannot prove that you are the legal owner of that vehicle, you have to sacrifice a top-dollar deal that you could have enjoyed if you had the documents.
Disadvantages of Selling a Car Without a Title
If you want to get rid of your damaged or totaled car, many states will allow you to sell that vehicle without a title. If you want to sell your junk car today with a lost title, it might not be a bad idea. But in that case, you have to accept the fact that the transaction can be quite disadvantageous.
The sale of a junk car without a title will not make good cash as the new buyer cannot apply for a legit insurance card.
The transaction does not carry a complete bill of sale.
The process is very complex as you have to provide other documents to gain a very small amount of money.
The new buyer will not be able to acquire a title for the car.
How to Get a Replacement Title
If you want good cash from the sale of your car, then sell a car for which you can prove your ownership. So what if you have lost the title document? You can always apply for a replacement title for a small cost.
From the Bank
If the car was bought with car loans and the loan has not yet been paid, then the bank holds the title to make sure that the amount is paid before selling the car. In that case, you can pay off the loan with a payoff amount. Then you have to set the price that covers the payoff amount and also leaves you some profit. You can also apply to the bank to transfer the title to the name of the new owner.
From Your Local DMV
You can apply for a new title at your state's DMV by filling out a simple form. For a small amount of fee, you can get the replacement title before selling the car. There are no hidden fees at the DMV. So, wait for a duplicate title before you sell your car, and can get almost three times more money.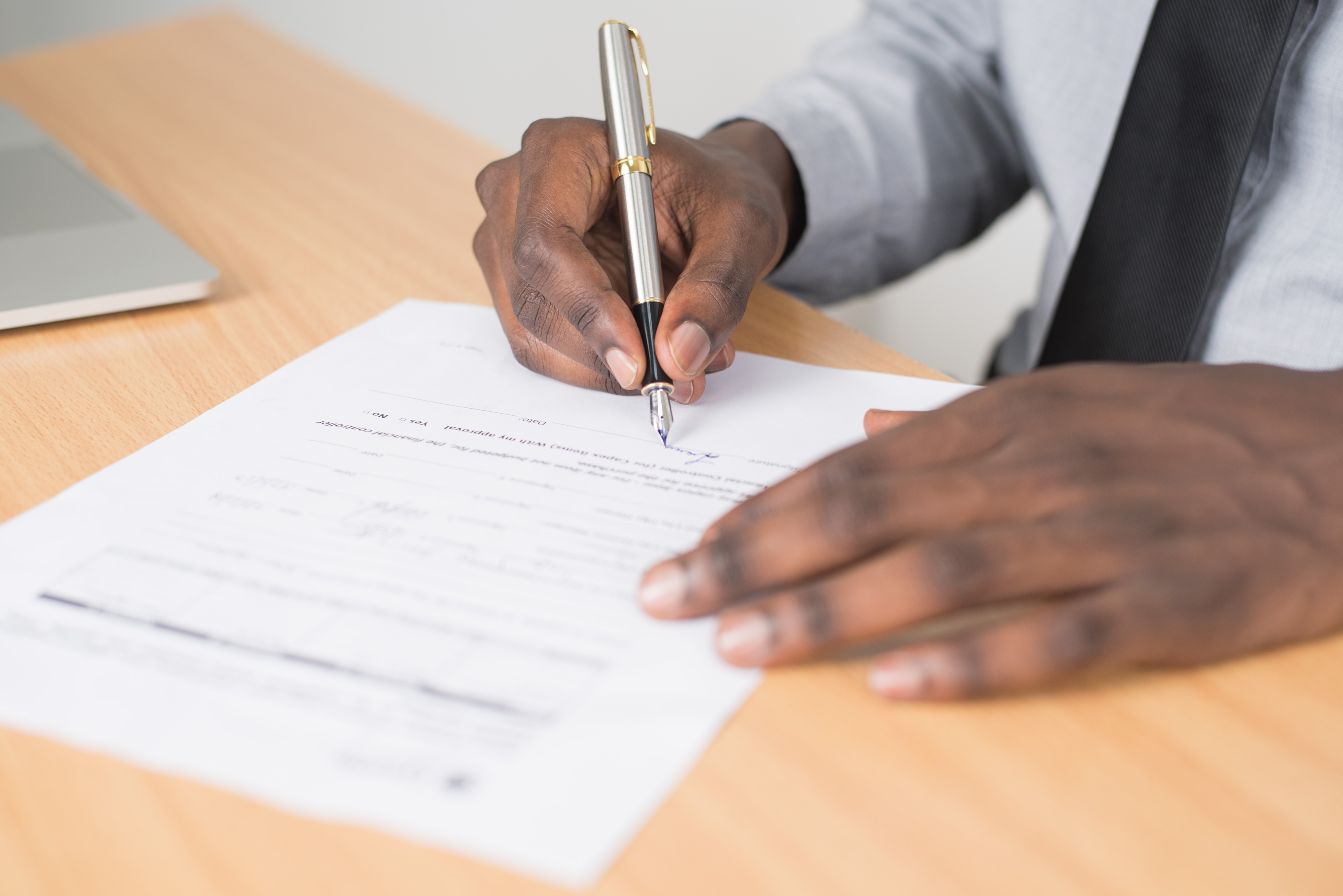 Should You Sell Your Car Without a Title?
Now it comes up to your decision. Should you sell your car without a title? You should know that getting a replacement title might be time-consuming, but it's not very difficult. By possessing a legitimate document proving your ownership, you can sell your car to dealerships. You can also sell to private parties for a far better price anywhere in the country. In simpler words, you will have more options to choose from.
Final Thoughts
The car title is one of the most important documents for your car. Though easily misplaced, this document is extremely important if you want to sell your car in many states. So instead of fearing the paperwork required to apply for a new or replacement title, you should open up your mind about re-acquiring the title for your car before selling.
But keeping all these in mind, places that buy cars without proper titles always come in handy when we are in a difficult position. But for these transactions, beware of the state laws and the reputation of the buyer to avoid any unnecessary problems.