Junkyard Cash for Cars: Buy and Sell Junk Cars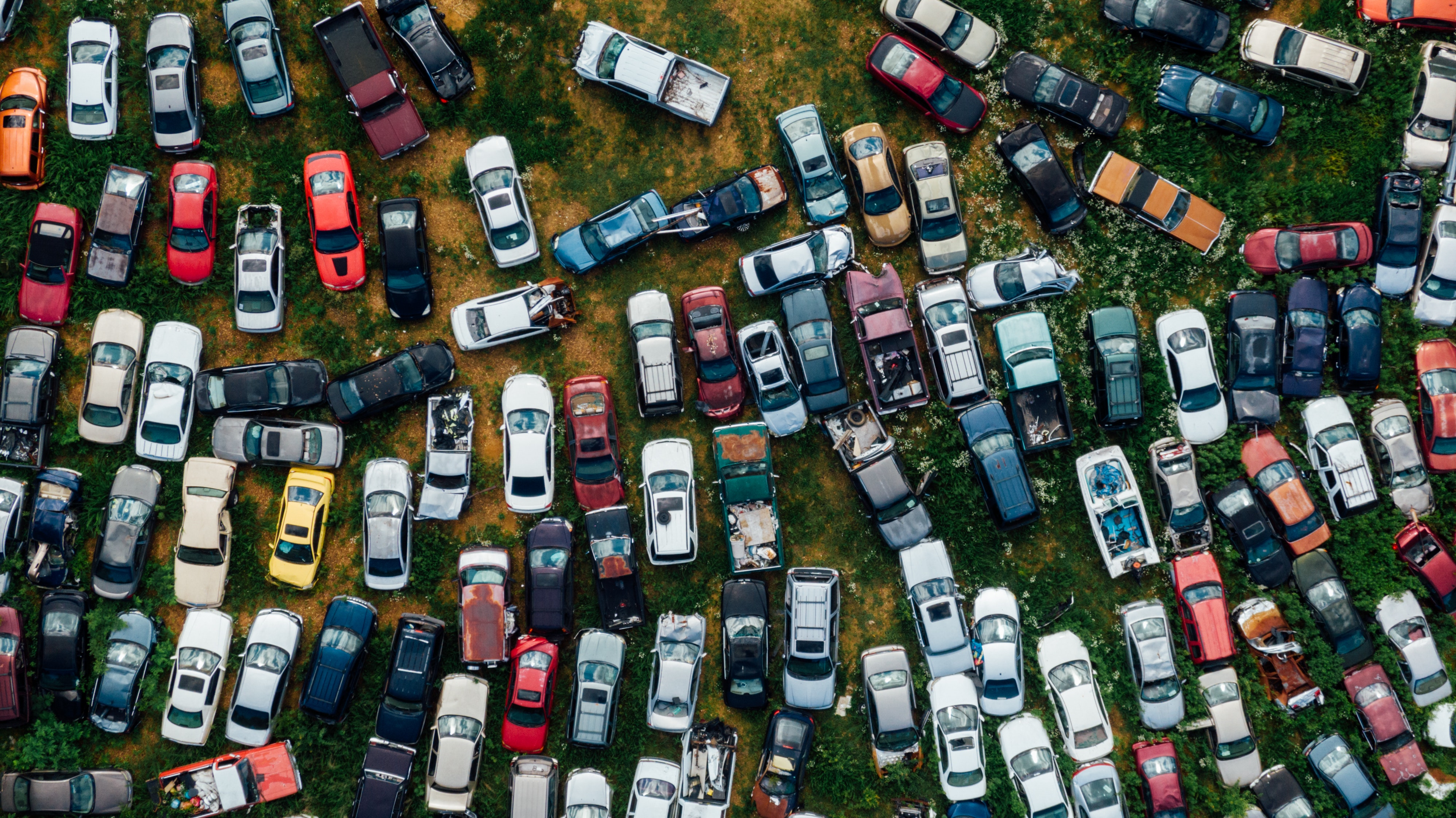 If you have a car that is damaged, broken, and inoperable, then what are you waiting for? A vehicle that cannot be driven due to being damaged beyond repair or because it poses a safety risk is termed a junk car and can be sold to a junkyard for cash. It's also possible that your vehicle is considered junk since its value is lower than the amount it would cost to repair. It is not necessary for you to keep the vehicle in your garage; rather, you may consider selling it to the junkyard in your area.
Always keep in mind that even though there are many junk car buyers, your best bet would be to sell the vehicle to a junkyard. There are a lot of reasons why you can find it necessary to sell a junk vehicle to a junkyard. Therefore, we will discuss and analyze the process and information regarding junkyards.
What is a Junkyard Cash for Car?
A junkyard is a place where you can take your old, scrap, or broken cars. Your vehicle will be acquired by the junkyard regardless of the state it is in. The best place to go if you want to sell your junk vehicle for cash is to a junkyard. You might locate junkyards that specialize in a variety of items, such as industrial supplies, equipment, and other things. However, make sure to search for junkyards that focus only on cars and other vehicles.
There are a lot of positive aspects associated with dealing with junkyards. To begin, the procedure of selling your junk vehicle for cash is simple. You can also acquire any sort of auto parts and scraps for a price that is far lower than if you had purchased from a shop. In addition, finding the perfect junkyard might provide you with other perks, such as a free junk car removal service.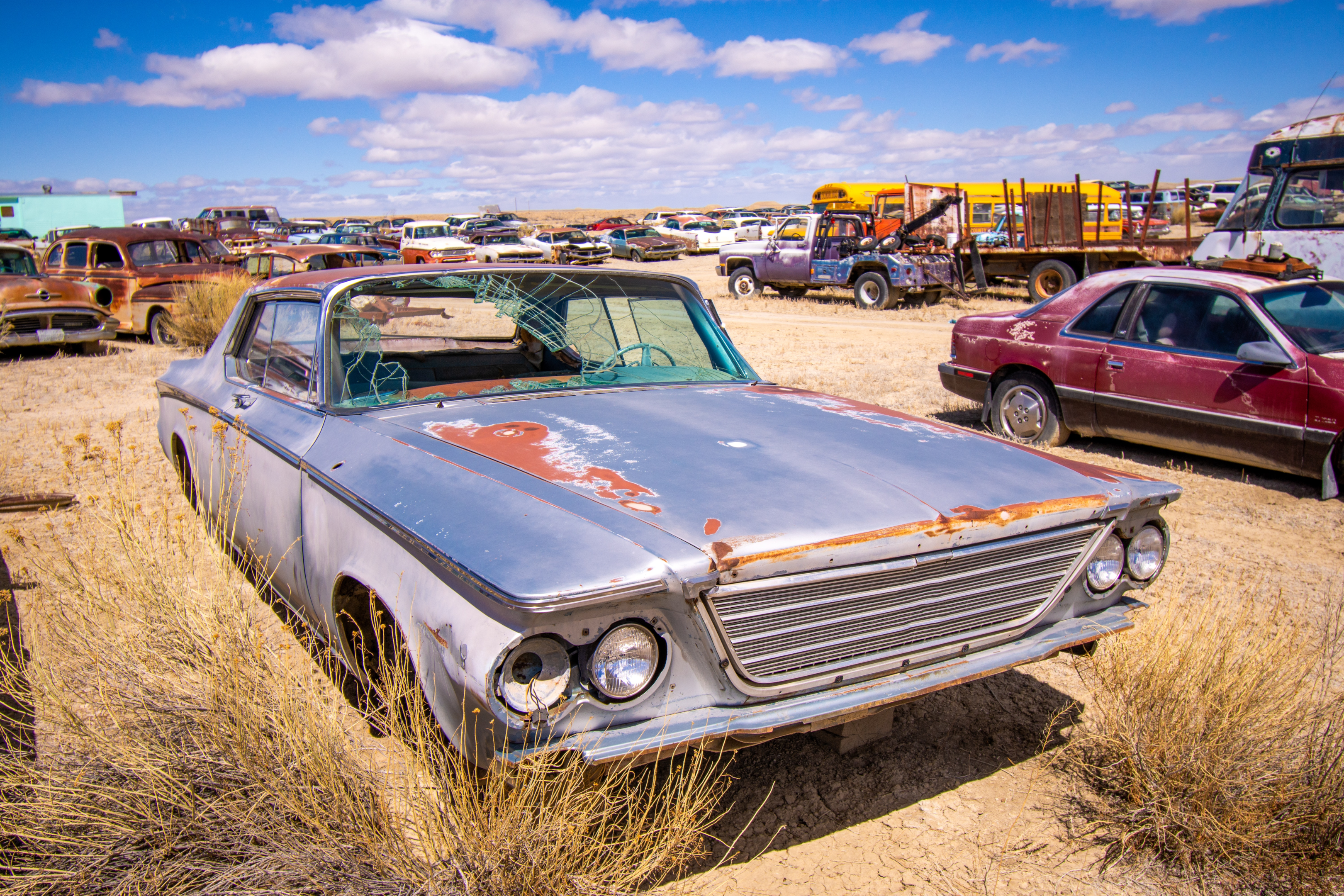 How do a Junkyard Function?
You may be curious about what the junkyard does with all of these old, worthless vehicles and bits of metal in its possession. Well, these shards of metal are worth far more than you now think they are. The first thing that junkyards will do is evaluate and assess the condition of your vehicle. They disassemble the pieces of the vehicle that are still in usable shape and make any necessary adjustments. Finally, they resell the components to buyers who are searching for those specific components.
If your vehicle is in such poor shape that it cannot be restored to operate, the junkyard will dismantle it and sell the parts and metals for scrap. They mostly sell the scrap materials to recycling companies that give them a good amount. Moreover, junkyards also make profits from customers that come to buy auto parts and scrap materials. By now, you should have a profound understanding of the whole procedure involved in operating a junkyard as well as selling and buying.
Why Should You Sell Your Junk Car to Junkyards?
A junkyard is the last destination for every vehicle, regardless of the model or manufacturer. Therefore, instead of keeping your junk vehicle at home, which serves no purpose whatsoever, consider selling it to a junkyard that buys junk cars.
When you sell your old junk vehicle, not only do you get money, but also space in your garage. In addition, selling your automobile to a junkyard is the simplest and most expedient method to obtain cash. All you have to do is look for the right junk car buyer company.
Individual buyers may ask you for a variety of paperwork. They are only going to acquire your vehicle if it meets their required condition. Is it really worth it, taking into account all of the work that will be required for this deal? Therefore, selling it to a junkyard is the easiest option, regardless of the fact that you might get less money.
It is possible to get additional advantages if you choose the appropriate junkyard. If your vehicle is completely inoperable, there are some junkyards that will provide free junk car pick-up service. Tow truck drivers will be sent to your area by the organization, and free towing services will be provided.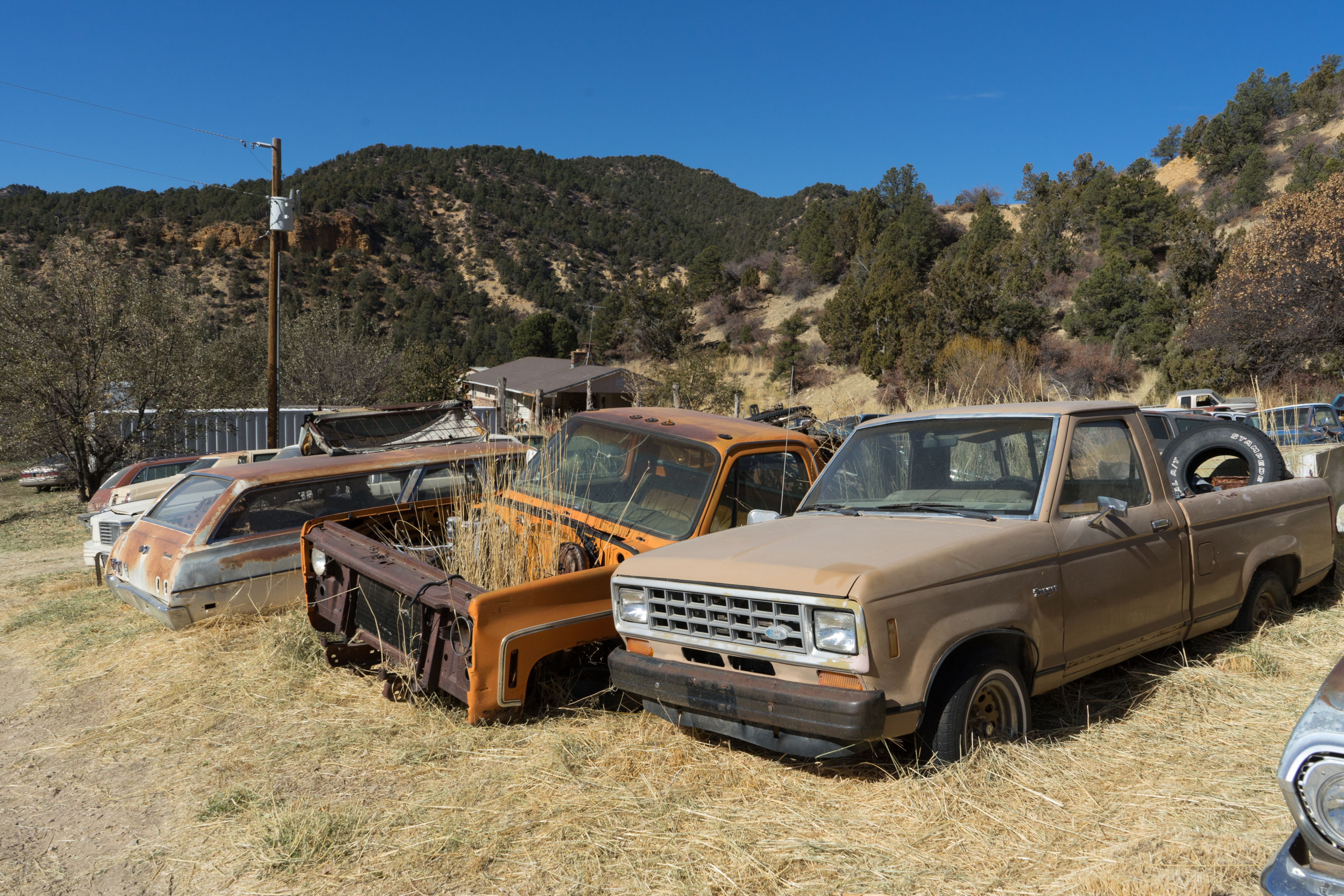 Can you Junk a Car Without a Title?
The answer to this question varies from state to state. Before selling your vehicle to a junkyard in certain areas, you are required to have the car's title in your possession. On the other hand, if your vehicle is not in a condition where it can be driven, you will be required to provide some kind of documentation that verifies your ownership of the vehicle, as well as its registration and other details.
As long as the owner has a valid driver's license and a copy of the vehicle's registration, a majority of junkyards are ready to pay cash for a junk vehicle. If you're wondering if the value of your vehicle will be reduced if it doesn't have a title, the answer is no. If you hand over all of the necessary paperwork, then you will be able to earn top dollar for your used car.
Is selling Your Junk Car to Junkyards Profitable?
Absolutely! You may get a decent amount of cash from junkyards for your old vehicle, even if it's in bad shape. It's possible that the value of your junk vehicle might be lower if you deal with local car buyers.  Therefore, if you want to get rid of your junk vehicle, you should always look for a top junk car buyer.
The junkyard is a fantastic location for those who deal in cars. Selling vehicles and their component parts might bring in a monthly income of up to $1000. The Junkyard cash for cars program is an excellent method to recycle outdated vehicles into cash. Before making a choice, it is essential that you get in touch with a number of different junkyards.
You can also search for reviews and ratings on junk car online websites. Since the junkyard will buy junk cars from you regardless of their condition, you won't have to stress about meeting any requirements in order to make money. If you want to make some extra money by selling vehicles, it will be to your advantage to have a strong background in automotive knowledge.
Things you Need to do Before Taking it to a Junkyard
Many people miss this part when selling their junk vehicles. There are some things that need to be done before taking the vehicle to the junkyard. Everything you need to know before visiting a junkyard is listed out here for your convenience.
Choose a Licensed JunkYard
In the event that you want to sell or purchase automobiles from a junkyard, you should always check to see whether the junkyard in consideration maintains a valid license. If you ask to see it, a respectable junkyard will have no problem producing the necessary documentation.
Remove Registration Plate
People often fail to remove their plates because they falsely believe it is not important. Taking off your license plate is a mandatory legal procedure. The license plates must be removed prior to the vehicle's disposal at a junkyard.
Cancel Car Insurance
A lot of individuals fail to update their vehicle insurance on time. This results in them being charged for coverage that they do not have. Therefore, before obtaining the cash for junk cars, you should always make sure that you have canceled your car insurance premium. This procedure will help you save a lot of money.
Ready Your Paperworks
It is necessary for you to provide certain documentation in the event that a junkyard requests it before they would accept your vehicle for disposal. Documents such as driver's licenses, registration papers, and anything else that demonstrates your ownership. Similarly, when you buy cars from a junkyard, the procedure is quite similar.
Remove any Belongings
It is highly common for individuals to leave their belongings in the vehicle that they are selling, especially their chargers and clothes. To prevent this from happening, you should make sure that all of your personal items are removed from the vehicle before taking them to the junkyard. If you clean out your vehicle before the tow truck driver arrives, you will have a sense of security that no personal items will be left behind.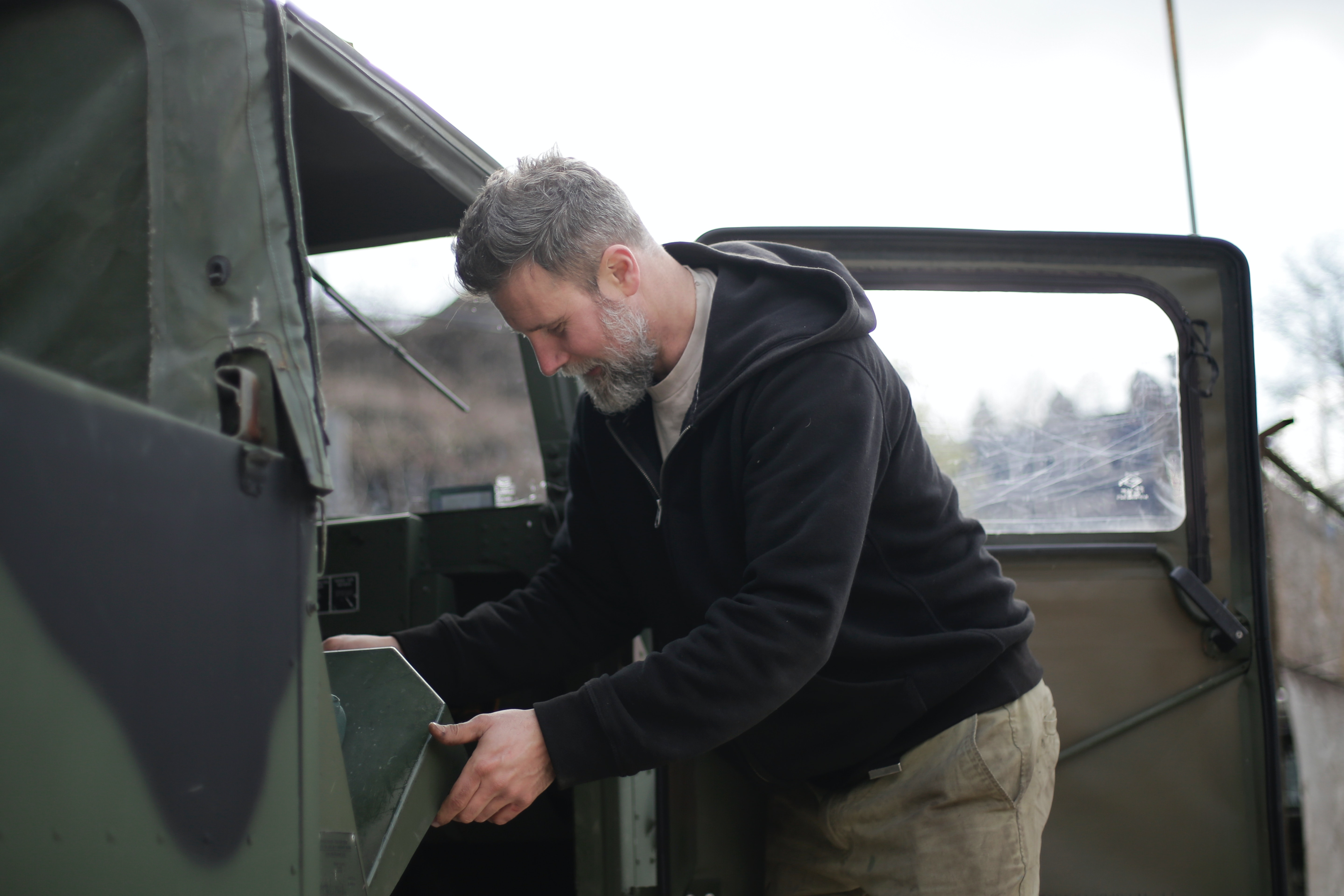 Final Verdict
Selling your vehicle to junkyards is a really clever method to get rid of your old vehicle and get money. If you choose the appropriate junkyard, you may get many advantages. Therefore, before settling on a choice, you should ensure that you have investigated all of the options available. Look for a junkyard that provides the most cash for cars.
Lastly, but most importantly, you need to be aware of the worth of your vehicle. If you have an antique model, rather than taking it to a junkyard, you should take it to a salvage yard. Contacting ZippyCashforCar for some guidance. They can help you understand the process and offer you great service.