Sell My Broken Car for Cash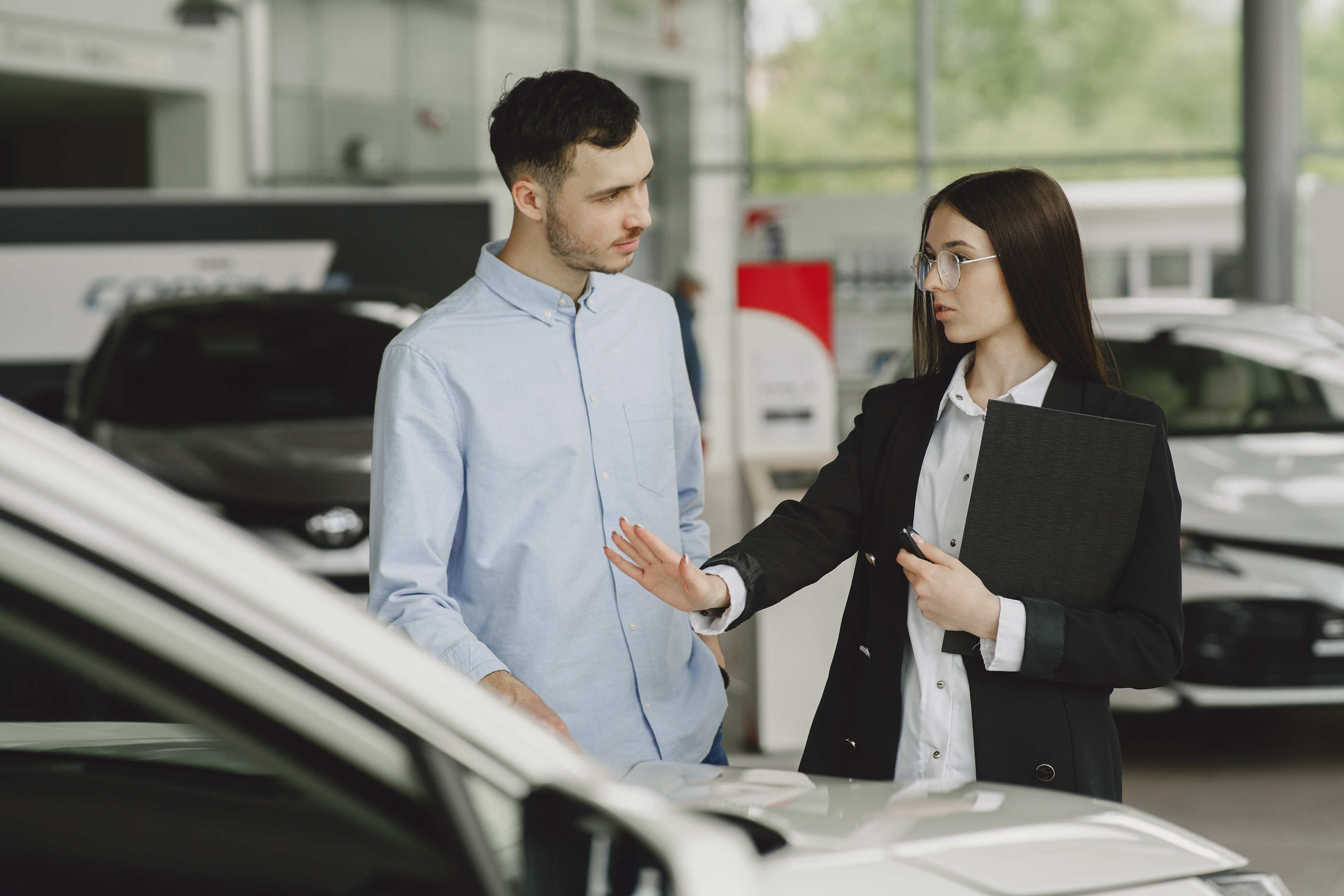 Do you have a wrecked car taking up a huge space on your property? It may seem very tempting to leave your junk car right where it belongs, in the junkyard. Because let's face it, who has time or energy to worry about a non-functional broken car after working for the whole week and running errands? Broken cars will get you a sound amount of cash if sold to the right buyer.
If you are looking to sell your crashed car or damaged car for cash without any hassle, then we might have the perfect tips for you. It is not easy to find a buyer who is interested in buying cars that are damaged or wrecked. Most of the buyers will try to haggle you down. So, here are some tips on how to sell your broken cars for cash in some simple yet effective steps.
Where to Sell Damaged Cars?
There are many types of car buyers who are interested in buying junk cars with an instant cash offer and free towing, and they also provide great service.
Sell it Online
Many online platforms allow you to sell your damaged car with an instant offer. You can compare nationwide buyers and fair market value. If you want to get paid fast, you should try to sell the car online.
Sell it Privately
You can post a notice in the window or post your car online for sale. There is always someone who is looking to buy broken cars for cash like yours. People may be buying your broken car for specific parts or to fix it up. There are many buyers who are willing to pay top dollar for your junk car.
Offer It To a Scrapyard or Junkyard
If you are selling your wrecked car to a junkyard or a scrapyard, the cash will be offered based on the value of the car as a damaged vehicle. At first, the wrecked vehicle will be weighed. Afterward, you will be paid a standard price per ton.
Sell it to dealers
One of the most convenient options is to sell your damaged car to a car dealer. You can easily trade in your car and buy a brand-new one at the exact same location. But keep in mind that broken-down cars are not a dealership's area of expertise.
How to find junk car buyers near you?
Once you have made up your mind to sell your damaged car that has been sitting in your driveway for years, and now you might want to know how you can find a potential buyer for your junk car.
The easiest way to find a potential junk car buyer is to look for them online. There is a nationwide network of junk car buyers who is willing to buy your wrecked vehicle at a good price. You can also search for a local junkyard near you to have a talk in person.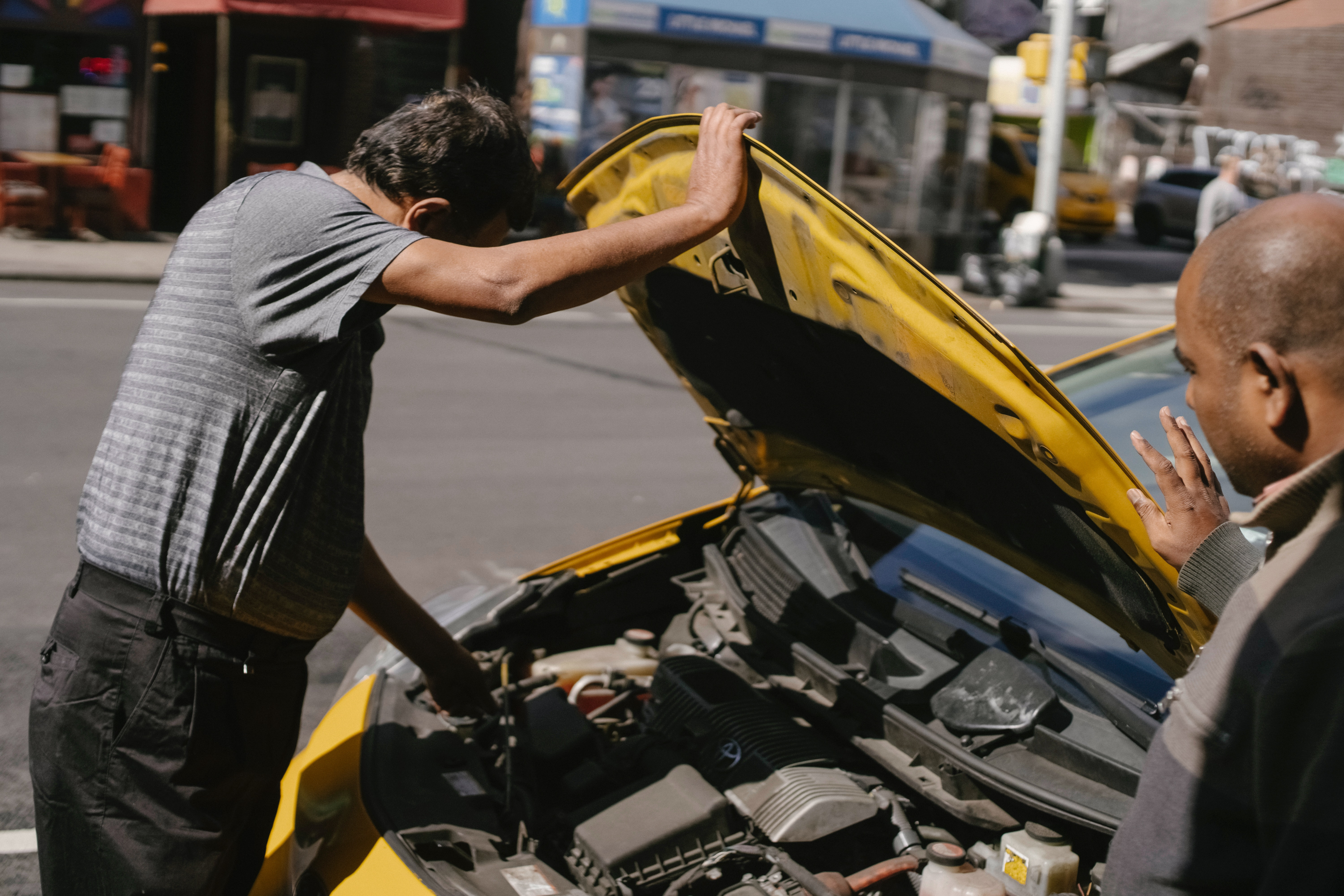 How Much Can You Get By Selling a Broken Car?
There are many factors that may determine the worth of selling your broken car. Some of these factors are model, mileage, duration of usage, accessories, and the type of damage it has. You can either get rid of the car as a whole or sell it in part by part.
You will get a good price for your wrecked car if all of its parts are in their respective places. Some people believe that it is more profitable to sell the parts of your damaged vehicle by extracting the components which are more valuable. This way, they can get the highest returns.
The only frustrating thing about selling broken cars for cash is that the process can be tiresome and lengthy. You have to wait quite some time to find a suitable buyer who is willing to buy the parts at the price you are asking. Junkyards usually pay $250 to $500 cash for a damaged car.
Benefits of Selling a Junk Car
There are many benefits of selling your damaged car for cash. Some of the advantages are listed below:
First of all, you get more space by getting rid of your junk car, which has been sitting in your backyard or garage forever.
You can make some quick cash by simply selling your old car to a scrapyard.
You can finally afford to buy a new car by selling your old one.
You can help the environment by recycling your old, damaged and wrecked car. The harmful hazardous chemicals in your junk car can get mixed with the soil and pollute the environment in so many ways.
The company will tow the vehicle for free, so you don't have to invest more.
Get a Repair Estimate Before Selling Wrecked Cars
You may still feel that your car is worth repairing depending on some of the factors such as cost, need, and so on. In that case, you may want to get an estimation. You can bring the car to a local garage and then diagnose it.
After getting the repair estimate in hand, you can determine if it's worth fixing your broken car or if it will be better if your get rid of the car. You would be better off selling the car if you think the repair cost is close to or greater than the value of your vehicle while it's running.
Cars are depreciating assets after years and years of use. The car will lose half of its original value after only being used for five years. You can invest thousands of dollars in repairing an old car which will provide you with nothing but a low return. So, most of the time, it is not worth fixing your junk car.
Is It Safe to Sell Your Broken Vehicle Online for a Cash Offer?
It is absolutely safe to sell your broken cars for cash online. There are always some people who are interested in buying wrecked cars and pay cash instantly. These people buy broken cars as well as used cars. You can easily get a trustworthy and reliable cash offer online in seconds without any fees.
Once you post about your car online, you will get a ton of responses. After you find the perfect offer, you can proceed with the paperwork to ensure a detailed, verified purchase. They may also offer you free pickup by a tow truck.
How to Sell Your Damaged Car for Cash in Four Simple Steps
If you want to sell your damaged car easily and without any hassle, here are four simple tips that might help you:
Get Quote for Junk Cars
First of all, you need to fill out a form containing all the accurate information regarding the vehicle you are willing to sell. You may also need to give your personal information and contact info as well. The car buyer company will contact you shortly. The following information will be needed:
The model of the car you are selling.
Location of your junk car.
If any major part of the car is missing, such as the engine, wheels, or mirrors.
Any major damage to the vehicle.
You can also receive a free quotation right away by providing the information over the phone. You can get a free quote within 90 seconds. And the quota will be valid up to the next seven days.
Accept the Offer
After you get a quotation, you need to compare the price you are getting with the market value. For this, you need to have a good idea about the fair market value of crashed cars or broken cars. You will need to provide certain information, including ownership documentation, from when you accept the offer.
Free Towing
They will arrange free towing if it's inside the junk car buyers towing zone. Alternatively, you can drop the car at your closest pickup point. The cash will be paid instantly while handing over the vehicle. You will find it very convenient to sell your damaged car as the car buyers will offer you both fast pickup and fast cash.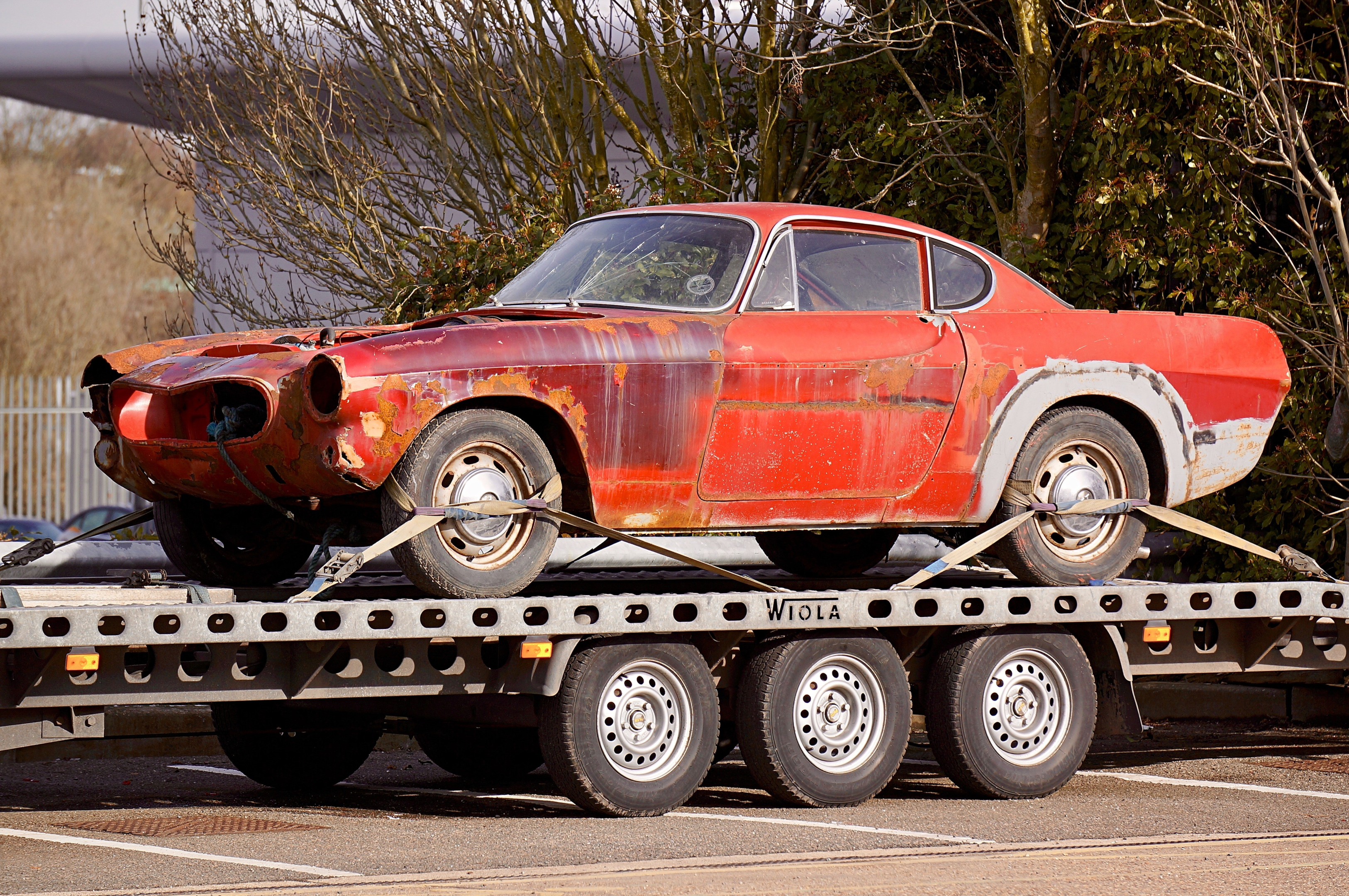 Get Cash
You will receive cash as soon as the junk car buyers receive your car. Checks can be:
Handed to you by the tow truck driver.
Mailed to your home address.
Picked up from their office.
Deposited into your bank account directly.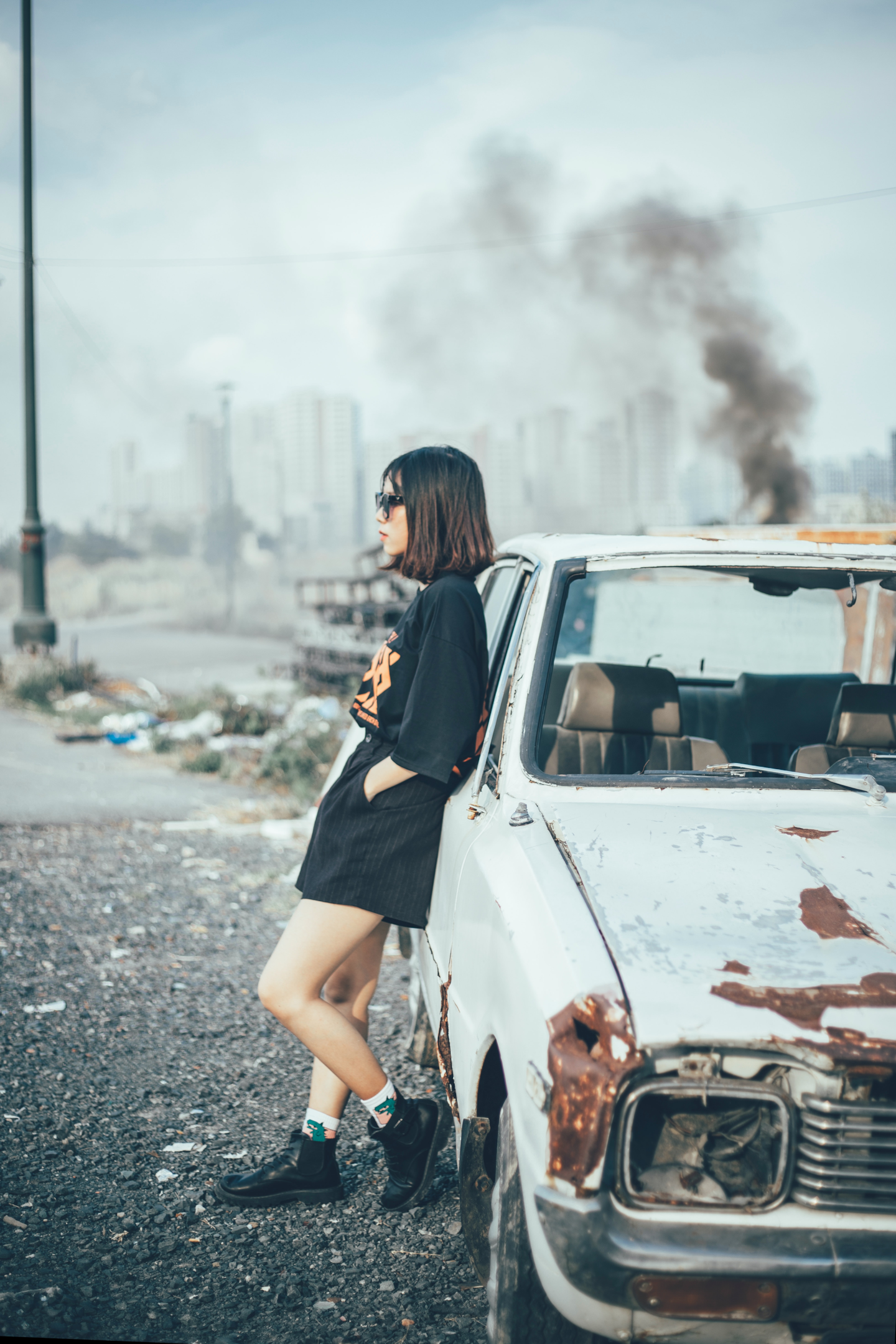 Conclusion
Fixing a damaged car is not a good option most of the time, as the process of repairing can be time-consuming and expensive. So, it would be a wise decision to sell your damaged car by getting a fair market value. Note that damaged car that has not been repaired typically fetch greater prices when they are put up for sale.
Selling a broken car for cash should be fast and easy for you if you are familiar with the process. Before you sell your car, make sure you compare the price between different buyers. It's important to keep in mind that you are selling a damaged car. So, try to keep your expectations at a minimum.