Best Suzuki Car Model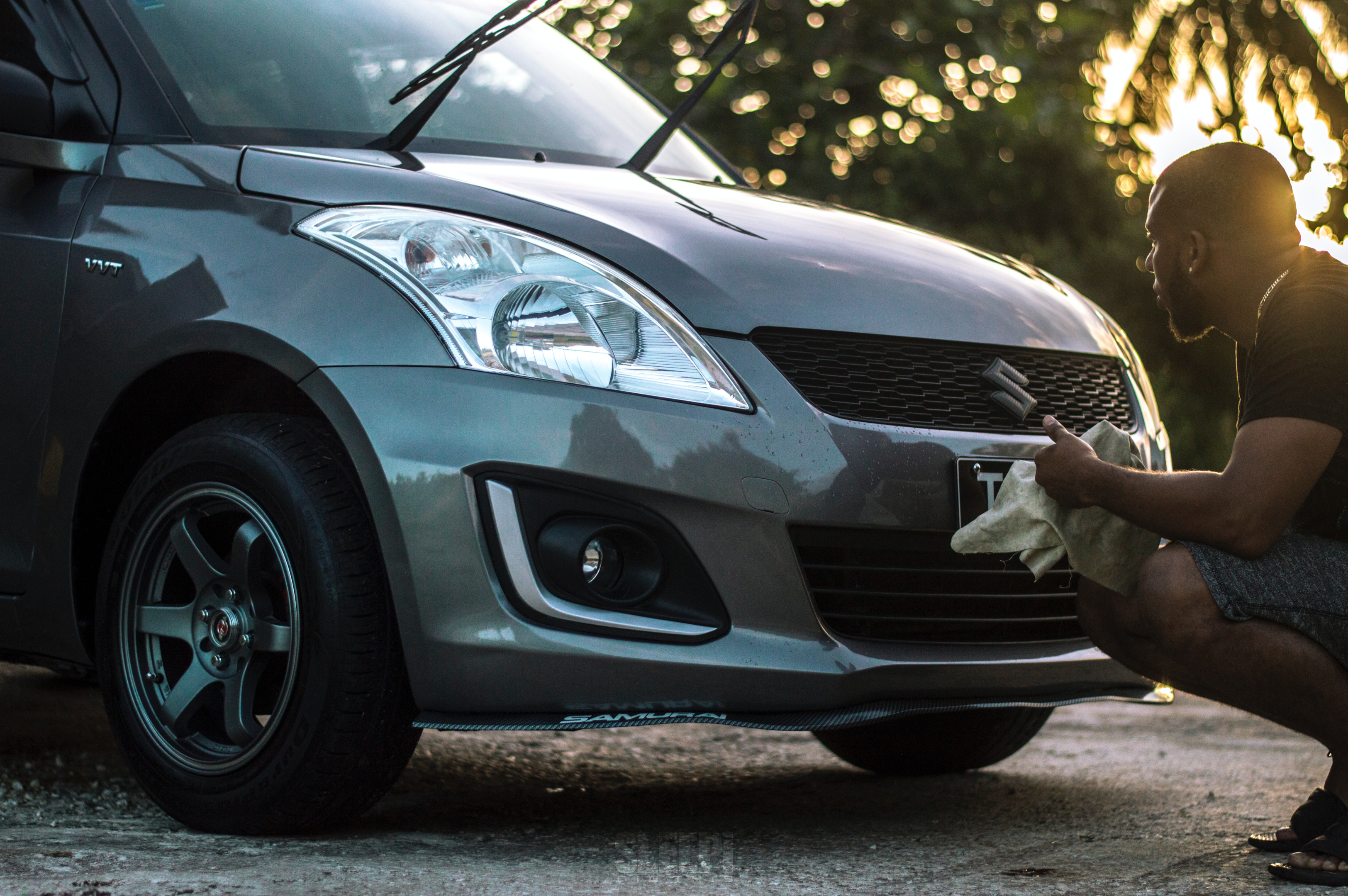 Buying a car is not a very easy task in the modern world. You have to make sure all the features are in there that you have been looking for and, at the same time, you can afford them. Suzuki Cars are the symbol of comfort and quality, adding a classy and elegant style to your life. They are also quite affordable. They came with great features to ensure safety and amazing driving experience. There are a total of twenty Suzuki cars available in the market for your purchase. You can easily choose the best Suzuki car model that fits your lifestyle.
What are the most reliable Suzuki Cars?
Like other Japanese car manufacturers, Suzuki Cars are known for their excellent reliability. This brand came in second in the reliability test in WhatCar Survey. According to Reliability Index, Suzuki ranks very high on the basis of reliability.
Among other Suzuki vehicles, Suzuki Jimny and Suzuki Swift are the most reliable SUVs. Suzuki Swift scored 71 on the reliability index, whereas Jimny scored 34. Overall, Suzuki received an average of 4/5 rating on the reliability scale.
What is the most popular Suzuki car?
Maruti Suzuki is one of the most popular car brands in India. It is known to sell India's best top-selling cars for the fourth year in a row. If you are someone who is willing to buy a new car and can't decide which car to purchase, Suzuki cars will be a great option for you. Even the disastrous effects of Covid-19 could not affect Suzuki's sales because of its high quality, affordability, and strong customer base.
The most popular cars of Suzuki are Suzuki Swift, Suzuki Baleno, Ertiga, and Jimny. These cars come with a great warranty benefit. One of the most important features that contribute to its popularity is that the brand provides excellent customer services and has a wide accessible network all around the country. The cars are also very affordable. You can easily purchase a Suzuki car for less than 20 grand! It is better to purchase a Suzuki car from a showroom rather than from a private seller.
Best Six Suzuki Models for your purchase
Suzuki Brand comes in different models. Here are some best Suzuki Car models that you can consider before purchasing a car:
Suzuki Swift
Suzuki Swift is the symbol of style and swiftness. You will fall in love with the Suzuki Swift's sleek, striking look when you first see it. If you are someone who is sporty and loves to have fun around, this is the perfect car for you. It is the best Suzuki Car model you can get to purchase, which comes with an amazing body style.
You'll truly like the experience once you step inside and turn on the engine. This car is for those people who are passionate about driving and are trying a put a mark on the city. Suzuki Swift has a great automatic transmission. You are certainly going to enjoy its amazing front-wheel drive. It has a muscular body which gives it a powerful presence. Swift is designed in a way to draw attention.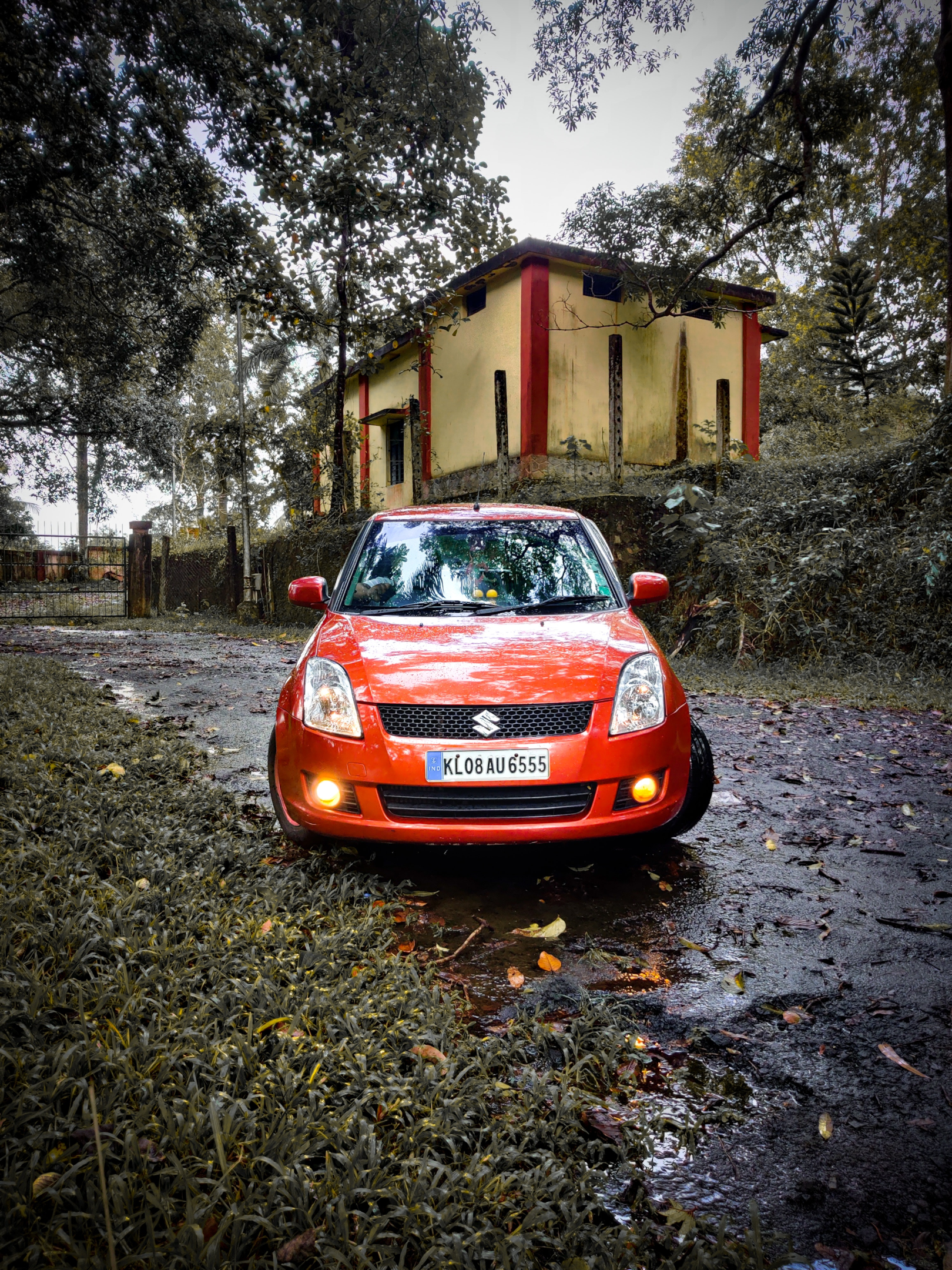 Suzuki Alto
Suzuki Alto is designed with the sole purpose of expressing your style. The car has a dynamic approach which always keeps you ahead in style. Alto is the perfect mix of design and logic. It comes with an F8D 0.8-liter engine with high thermal efficiency.
Alto has driver and passenger airbags and an Anti-lock brake system to ensure safety and prevent any type of frontal collision while driving. Whether you are driving on a narrow street or on a highway, you get to experience the ultimate luxury experience with its smooth steering.
Suzuki Alto provides you with style and comfort at the same time. This car is quite affordable for you with all its premium features. You can experience a luxurious yet comfortable lifestyle by purchasing this car which is going to take you ahead of time.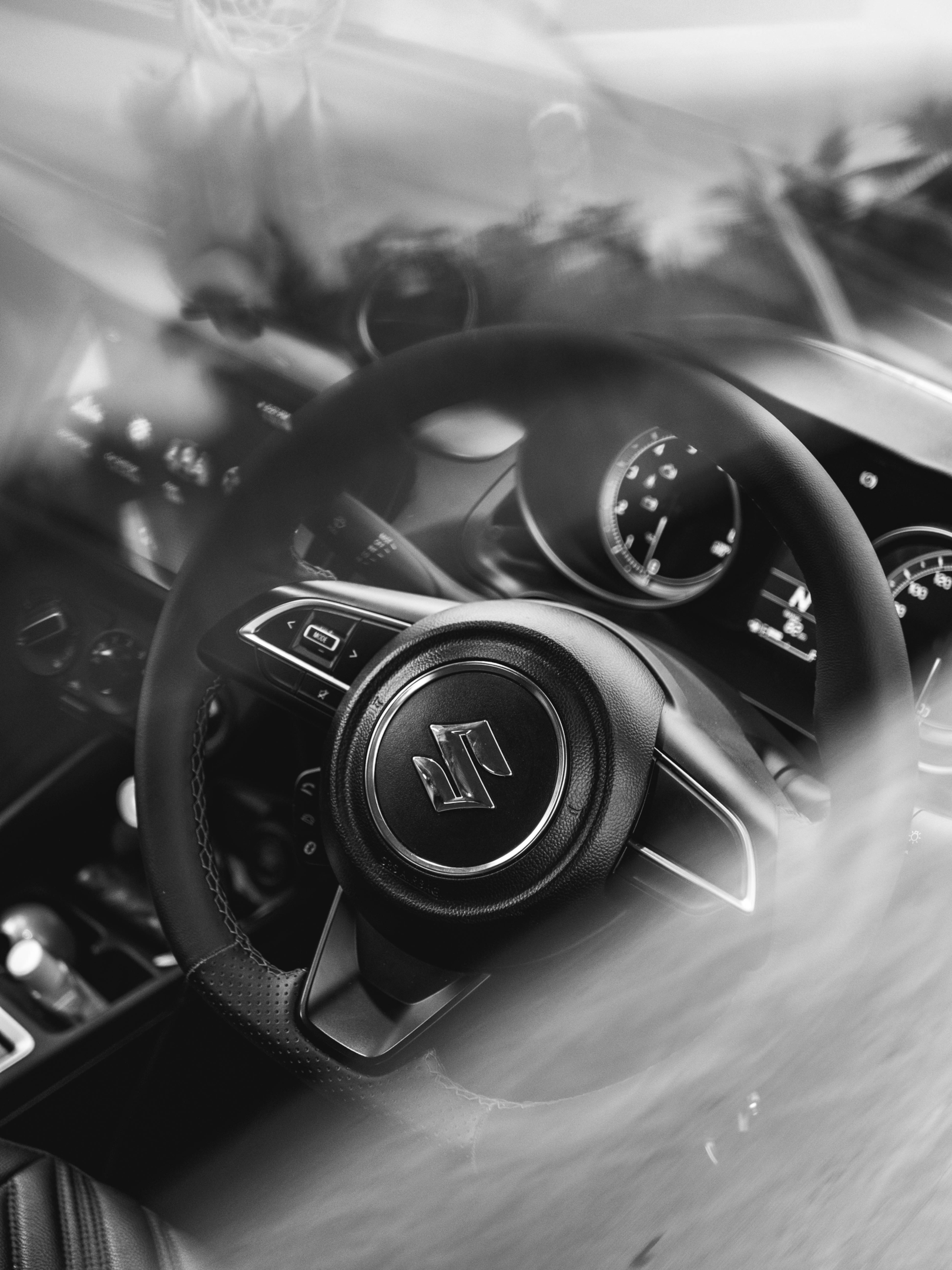 Suzuki Jimny
If you are a travel freak and adventure lover, Suzuki Jimny is just for you. This car can easily overcome muddy puddles and dense forests. This car is designed to conquer the wild. It doesn't matter if there has been rain or a storm; Suzuki Jimny has enough power to can go places that others can never take you to.
This new Jimny helps you to explore and unleash your adventure spirits. It comes with an elegant heritage design. The design is quite simple, straightforward, and down to earth. Moreover, safety is the main priority of this vehicle.
Three million units of the car have been sold in 199 countries and regions as of July 2020. The car is very spacious and comes with practical storage space to accommodate your every need. It has a stylish black interior. The controls are designed in a way to have a swift, simple and quick operation.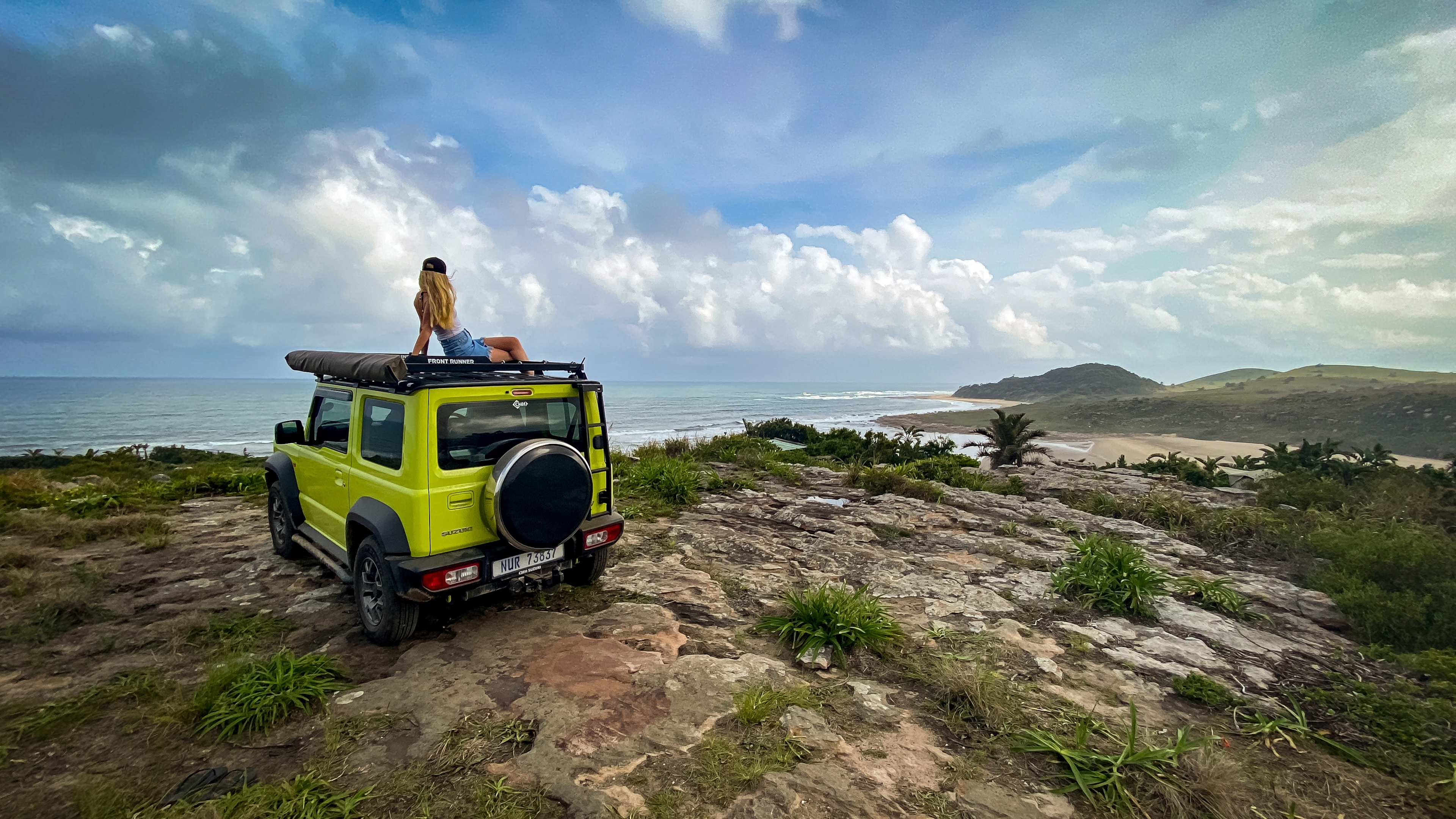 Suzuki Grand Vitara
The most amazing feature of this car is its expressive exterior. It has an appearance that beams with strength and energy. When you a driving a Vitara, you will always stay in the spotlight wherever you go. It comes in an authentic design with an outstanding outer impression.
The car has a superior interior modified with high-quality materials. It has Geometric pattern seats, Smartphone Linkage Display Audio, and a 4.2″ multi-information color LCD display to give a premium experience of luxury while driving.
Grand Vitara also has a panoramic sunroof so that you can enjoy the view. It has a great safety support system that contains the following:
Dual Sensor Brake Support
Lane departure warning
Traffic sign recognition
Weaving alert
Lane departure prevention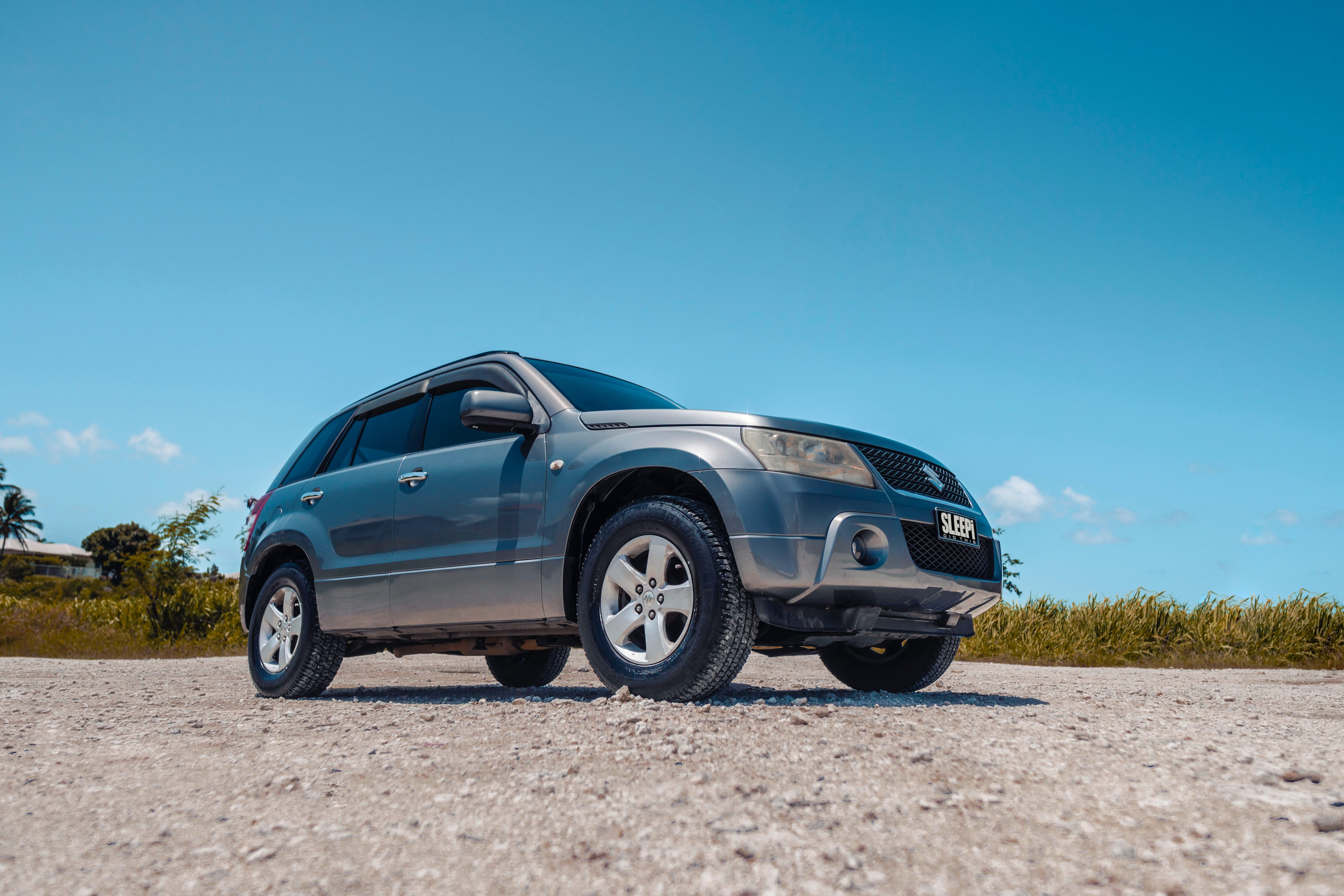 Suzuki Baleno
Suzuki Baleno is the perfect companion for you if you want to stand apart and raise your edge with your unique personality. It has a stylish liquid-flow body. It comes with many advanced features to ensure a safe and premium driving experience.
Baleno is a symbol of comfort and has a strong impression on both its inside and outside design. It has a wide cabin and high-quality materials with fine finishes. The car has rear parking sensors and 360 view camera to prevent any kind of accident.
Suzuki Baleno always makes a strong impression on people's minds. This car mostly attracts urban-minded young people. It comes with new generation display audio and Apple CarPlay to give a premium experience while driving the car around. It also has a heads-up display to reduce eye movement.
Suzuki Ertiga
If you want to feel comfortable and indulged, Suzuki Ertiga is the perfect choice for you. This car is designed to give you comfort and a sense of elegance. You can experience every moment of life with elegance and style with this car. It has unique and practical features, such as a taller and wider nose, touch panel Audio System, D-shaped steering wheel, and Keyless push start system.
Ertiga has a dynamic exterior with a broad shoulder line and redefined aerodynamics. It also comes with easy-to-use luggage space. There are also USB ports and accessories sockets, Ventilated cupholders, and Air conditioners for second and third-row seats.
The car comes with a 1.5 petrol engine which ensures minimal noise and vibration and a quiet, pleasant drive with your family and friends. It has an SRS airbag system, Reverse parking sensor, and Highly protective body to ensure safety at every level.
Suzuki Celerio
If you want to live big and enjoy every moment of your life Suzuki Celerio is the best choice for you. It has a large and comfortable body structure. Celerio offers you maximum luxury, style, and comfort. It also has a large luggage space to carry all your luggage. Its extraordinary design makes it look very attractive from every angle. It makes your life more relaxed and lively.
Suzuki Celerio comes with a Display auto with Apple CarPlay and Android Audio. It has a luggage capacity of 295 liters. It has a 1.0L DUAL JET engine with a better compression ratio, thermal efficiency, and dual injection system to ensure a swift and comfortable driving experience.
For safety concerns, the car is designed with Hill hold control, Rear parking sensors, and Anti-lock Braking System. The car is designed with its own unique dynamic style and a touch of boldness. Its comfortable, convenient, and entertaining features make the car even more desirable to its customers.
Customer Service of Suzuki Cars
Suzuki cars have a very loyal customer or fan base because of their consistently high-quality products and affordable price range. Suzuki cars have been rated 4.5/5 on different car rating websites. They also offer a great customer care system throughout the country giving free services. Suzuki reviews are also mostly positive, which proves their fabulous customer service.
Conclusion
If you are buying a vehicle, Suzuki cars can be a great choice for you. You can easily choose the best Suzuki car model for you and your family according to your preference and choices. These cars are very sleek and stylish and come with outstanding features to give a feel of luxury in an affordable price range.