Best Smart Car Model 2022
Smart cars will make you question, how small is too small? Living in a metro city can be difficult for car owners since it's hard to find an empty parking spot. If you are also struggling with this problem, then you are in need of a city car. A city car is a small car that is suitable for driving in metro cities and busy suburban areas. Smart models are perfect for city driving and are considered the best city car models. Stick to the end of the article to learn more about the best smart car models!
What are Smart Cars?
Smart is a German joint venture automotive brand established by Zhejiang Geely Holding Group and Mercedes-Benz AG. This china based brand produces small battery electric motors and markets globally. Previously Smart Car was only known for producing small microcars and subcompact cars such as Smart ForTwo and Smart ForFour.
But now, Smart is only focusing on producing all-electric cars and marketing them globally. Smart is known for the small and cute visual design of its electric car. These small cars are perfect for driving in busy cities.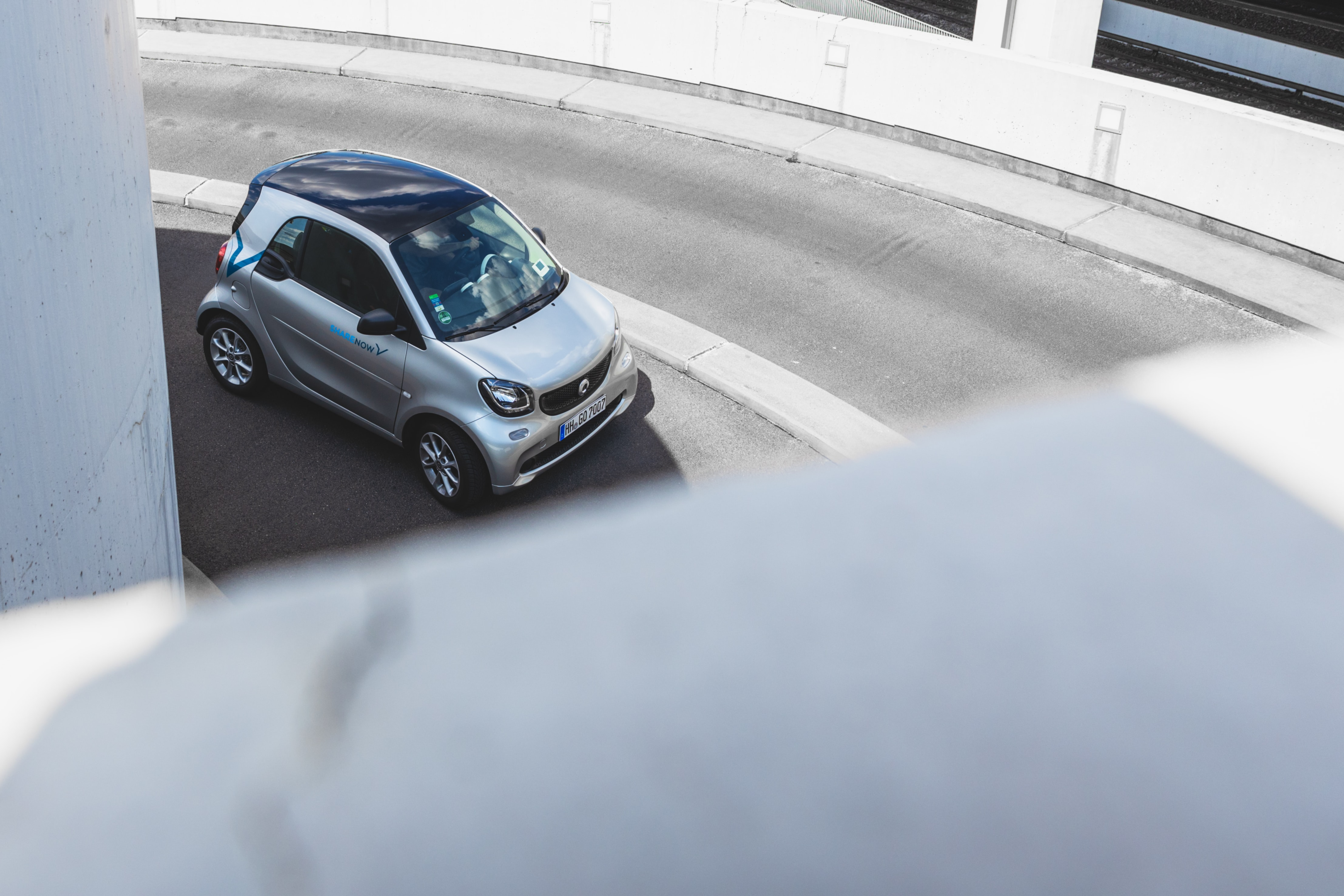 Types of Smart Cars
As we have learned before, Smart is focusing on all-electric vehicle production now, before they produced both electric and convertible cars. Since the beginning of this brand, Their target audience has been people who want small, chic, and classy subcompact city cars. Here we have listed some of the Smart models that deserve your attention:
SMART ForFour
Smart ForFour is a hatchback series from Smart. Initially, it was produced with electric engines and gasoline-diesel engines. But now, Only the electric version is available on the market. The next generation version is supposed to have a zero-carbon emission electric engine. This new version will be developed in Germany but is going to be manufactured in China.
Smart ForFour is a four-door, four-seat car spacious enough for four adults. This model has a lower reliability index than the electric Smart ForTwo. Its repair cost is pretty high for a small city car. It has an average fuel economy of 65-110 horsepower. The petrol-powered engine version of ForFour has been discontinued in the market since 2019.
SMART ForTwo Cabrio
The Smart ForTwo Cabrio is a convertible car from Smart. You can find the spider, Cabrio, and soft or open-top versions of this car in the market. This model is available in both an electric engine and a petrol-powered engine.
Its first production year was 2000, and the final generation of this model is all-electric. The future generation will be manufactured with a zero-carbon emission engine in order to achieve sustainability.
It is a two-door city car spacious enough for two adults. Initially, it was designed for urban roads, but its minimalist design is a perfect fit for the most crowded cities in Europe. It was built upon a rear-engine wheel drive concept.
SMART Electric Drive
Smart Electric Drive is a hatchback from Smart. It was first introduced in the market in 2012. It is an all-electric motor. This hatchback was mainly built for city driving. It holds a lithium-ion battery pack of 17.6 kWh. Once this electric drive is fully charged, it can go up to 99 miles and is able to reach a top speed of 80 MPH.
The open-top version of this Smart electric drive was introduced in 2016. Various versions of this model have been manufactured and marketed in the automobile market. It is available in both ForFour and ForTwo models, which means you can get both a two-door and a four-door Smart electric drive.
SMART Crossblade
It was a petrol-powered convertible Smart model that was first manufactured in 2002. Smart Crossblade was a two-door, two-seater car. This model was a more expensive version of Smart ForTwo but without a windshield. This sporty two-seater open-top model had a three-cylinder engine of 599 ccs. It was one of the smallest smart car models and was only produced for two years.
SMART Roadster and Roadster Coupe
This convertible model from Smart was first produced in 2003. It was a petrol-powered engine car that was only produced for two years. Only two versions of this car were available in the market. These two versions are Roadster and Roadster Coupe.
This Smart model was built based on the Smart ForTwo model. It's 698 ccs, one rear-mounted engine is used to produce 80 horsepower. This model was extremely lightweight, making it one of the fastest Smart models.
Even though the sales of this model were good, due to some reason, Smart decided to stop manufacturing this model. The last produced roadster is reserved in the Mercedes-Benz museum.
SMART ForTwo
Smart ForTwo is considered the best Smart model. Out of all the Smart models, Smart ForTwo is the best electric model and has great fuel economy. We will learn more about this model later in this article.
What is The Best Smart Car Model?
As told before, Smart ForTwo is the best Smart model. The reason why it is the best is many. The Smart ForTwo is a hatchback from Smart that has been in production since 1998. It has been in production for six generations now. It's available in Electric engines, Diesel engines, Gasoline engines, and Hybrid gasoline engines. Most of the versions have a three-cylinder engine. The final generation of ForTwo produced under Mercedes-Benz is all-electric.
This city car containing a small engine is exclusively designed for driving around busy cities with heavy traffic. This is a two-door car containing two seats, spacious enough for two adults. Its cutesy interior contains a two-part rear hatch, a steel hemispherical strong safety cell, and compatible plastic body panels.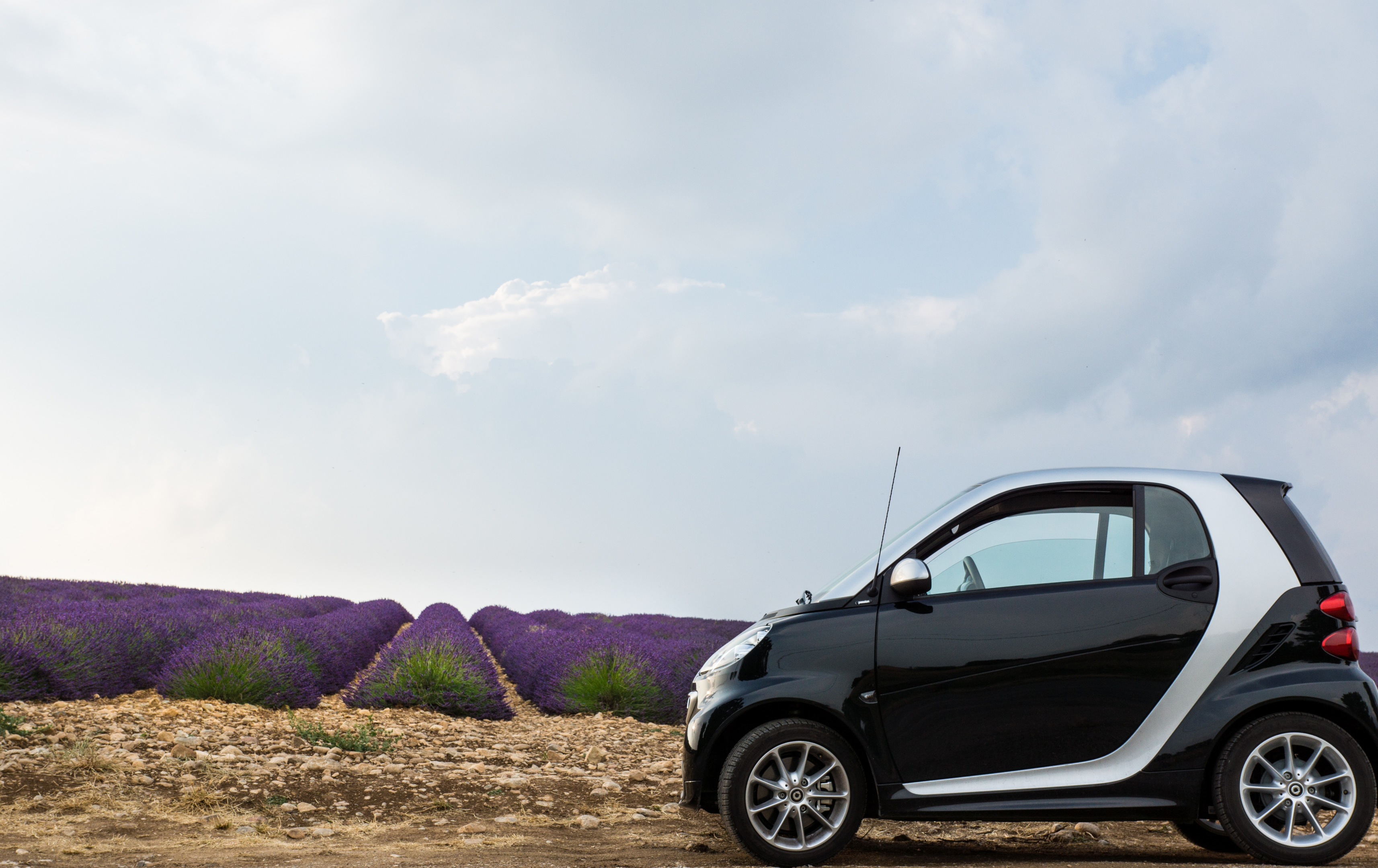 Smart ForTwo Car Features
The size of a small Smart car can make you wonder whether it can protect you on the road from accidents. You might think you are putting yourself at risk by buying a Smart car. But this is not the case. All Smart models have all the basic safety features as well as many additional advanced safety features.
The safety features provided by Smart ForTwo models are a forward collision warning system, adaptive cruise control, side and knee airbags, lane departure warning system, a smart infotainment system that supports advanced navigation system and android auto, anti-lock brakes, etc. This model also provides automatic transmission. It got a pretty good score on the crash test. Its great traction and stability control will help you drive comfortably on the road. Its optional rear parking sensors will help you park the car smoothly.
Even though Smart ForTwo looks like only a little car, it is one of the safest small cars out there that you can find at a very low purchase price of around 10,000$-25,000$.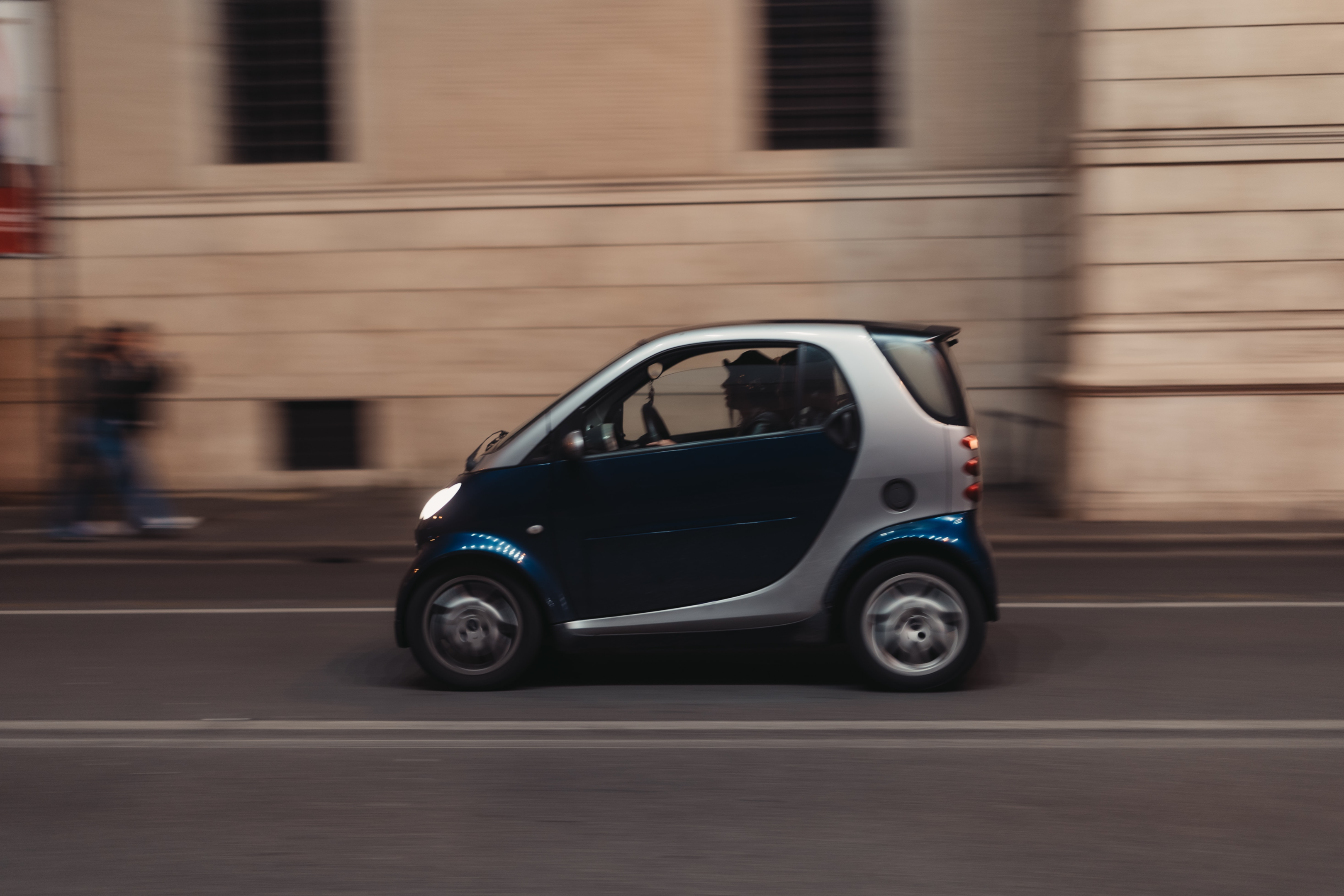 Are Smart Cars Reliable?
The size of the Smart cars might raise questions in your mind about their reliability. To reduce your concerns, the Smart ForTwo was proven to be quite a reliable car. These models are designed and engineered pretty well.
Smart cars have great fuel economy, and with proper care, these can long last 150,000 to 450,000 miles. It provides a keyless entry with a leather-wrapped steering wheel that helps you drive smoothly.
The Smart ForTwo third generation is built solely upon an electric engine. These models contain a three-cylinder standard engine. The non-turbo version offers 71 horsepower, and the turbo version offers 90 horsepower. The electric engine offers an electric drive with 60kW. The batteries can last up to 20 years.
Smart cars use premium fuel which can be costly. These cars are designed mostly for city driving which means they will offer reliable daily driving but are not the perfect fit for driving on the highways.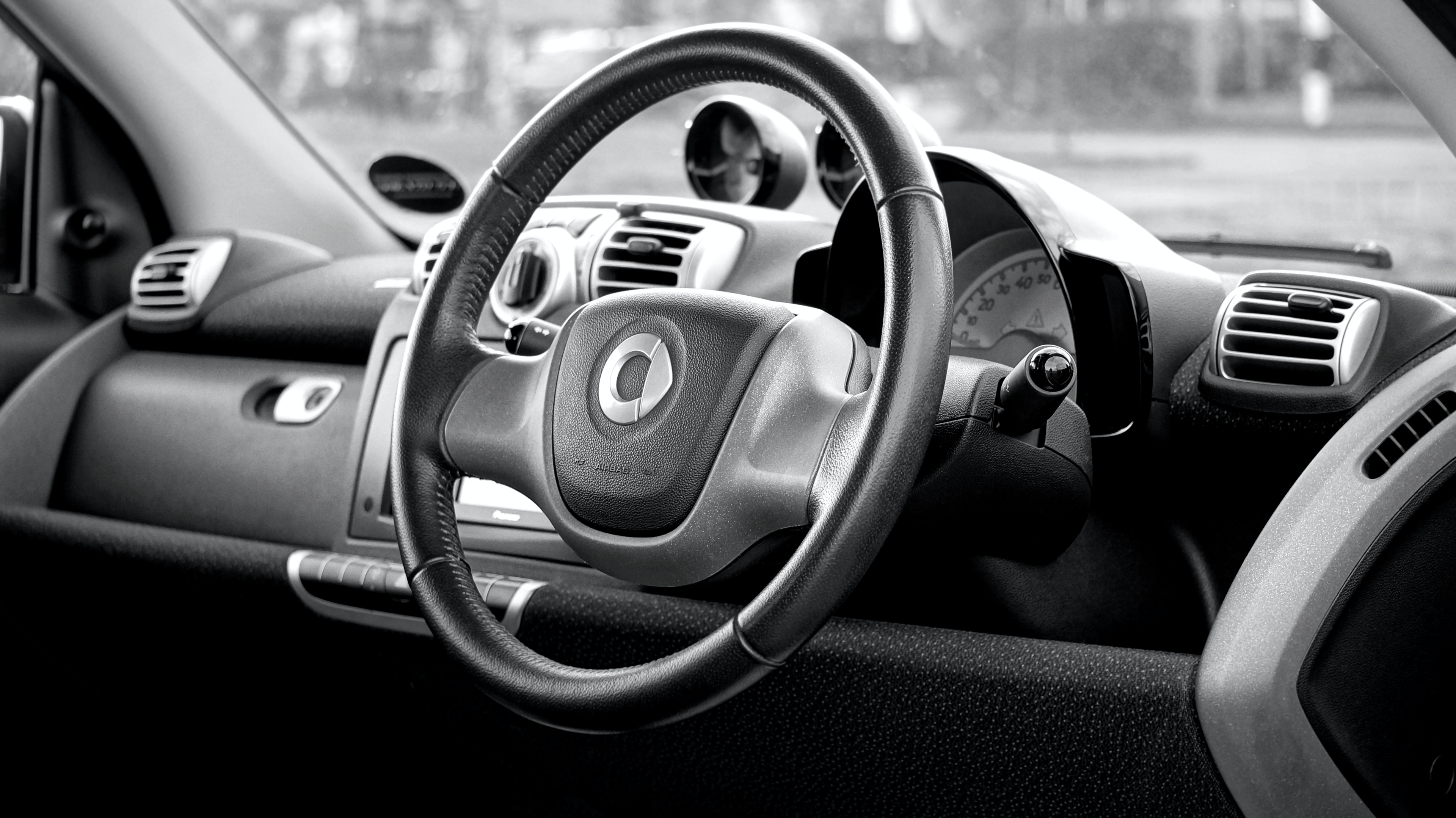 Pros and Cons of Smart ForTwo Cars
Every car has some advantages as well as disadvantages. Below we have listed some of the pros and cons of owning a smart car:
The Pros
The size of a Smart car is its biggest advantage, without a doubt. Because of its small size, it is easier to drive during heavy traffic periods. It is also really easy to park this car. Parking in a busy city can be a hassle, but since this car is small, it is easier to park. This car is also environmentally friendly since some of its versions are all-electric or contain hybrid engines. This car is also quieter than other generally used cars.
The Cons
The biggest disadvantage of Smart cars is their limited space. Even though it is spacious enough for two people to sit, there is not much trunk space. Another concern is that this car was not tested for the child-safety rating test. So it can be said that this car is not proven to be safe for children. It also uses premium fuel, which can be costly for general people. The repair and maintenance costs of these cars can also be quite costly.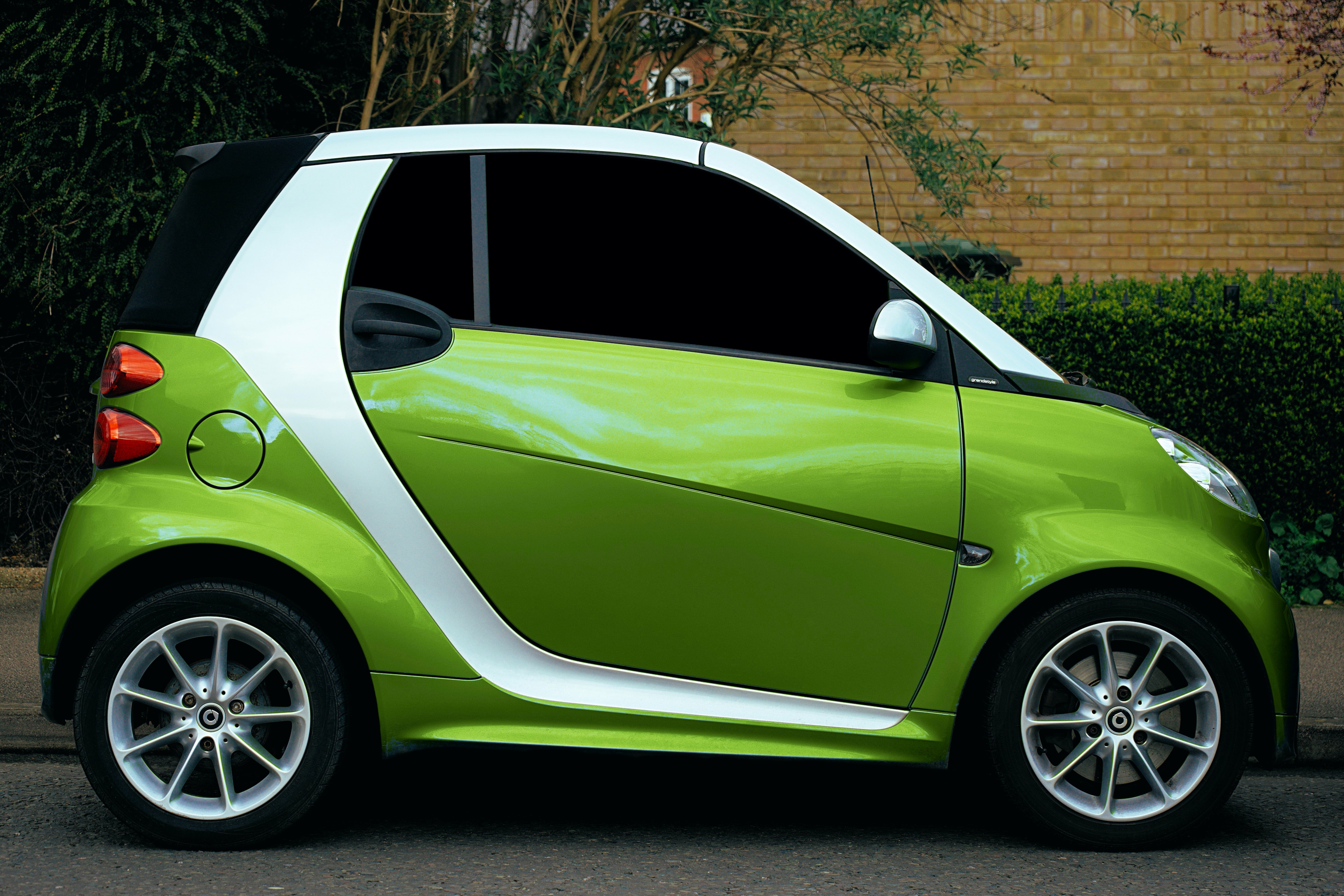 Final Verdict
The advantages of Smart cars are some of the reasons why you should buy a Smart car. This environment-friendly, energy-efficient car is a great help toward climate control. This small car is a perfect fit for urban use and city dwellers. If you're planning on learning more about smart cars, check out our other articles on our website, Zippy Cash for Cars!